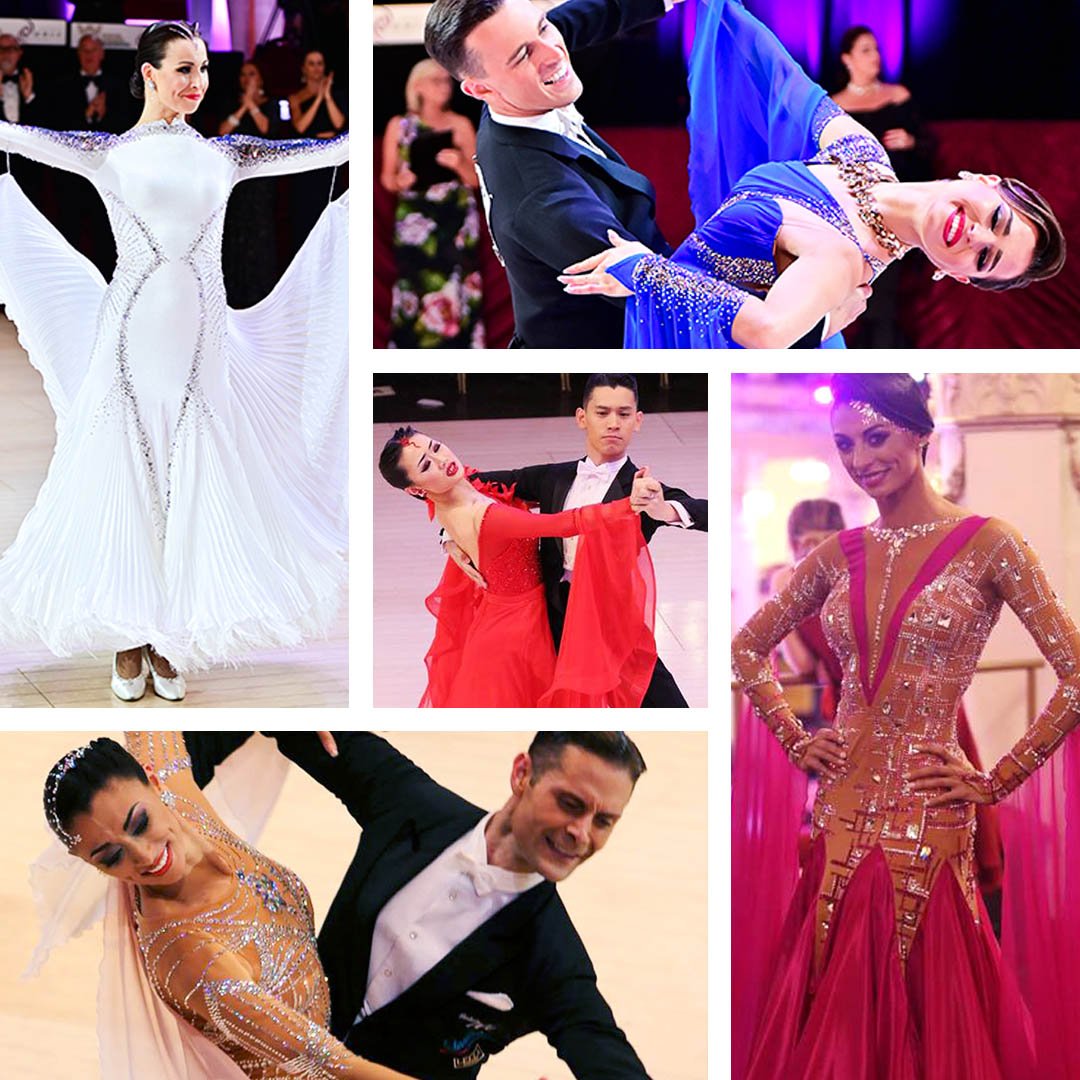 With the Blackpool Dance Festival taking place this month; feeling nostalgic we take a trip down memory lane with our couture team giving us their opinion on their favourite Blackpool dress ...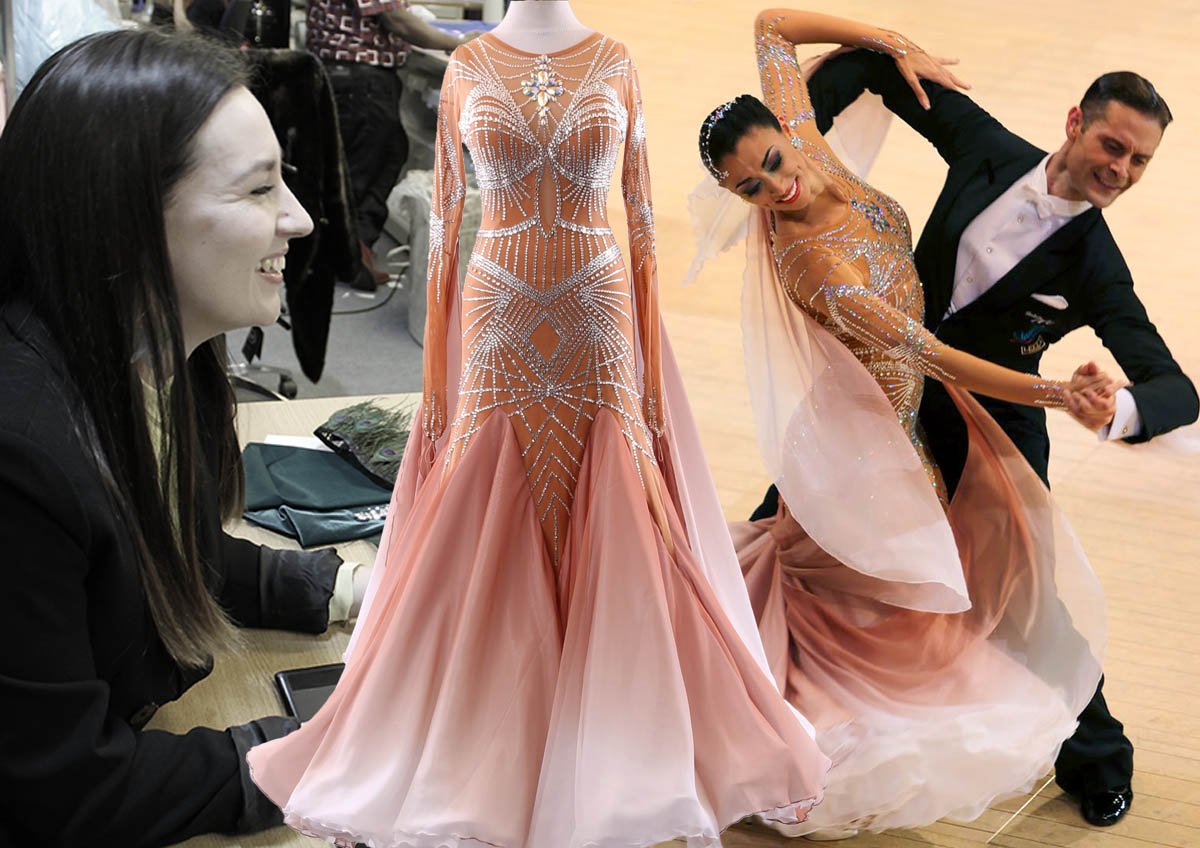 PHOEBE, COUTURE DESIGNER'I think my favourite Blackpool couture has to be Monica's Cappuccino and White shaded dress worn in 2018. The embellishment on this couture was absolutely stunning, I remember seeing Monica dance in it at the Wintergardens and just thinking how truly striking it looked under the spotlights. It was a such Monica couture ... a very nude look with lots of crystals. I think it was a really great representation of the Chrisanne Clover look and aesthetic'
DRESS BDD136NN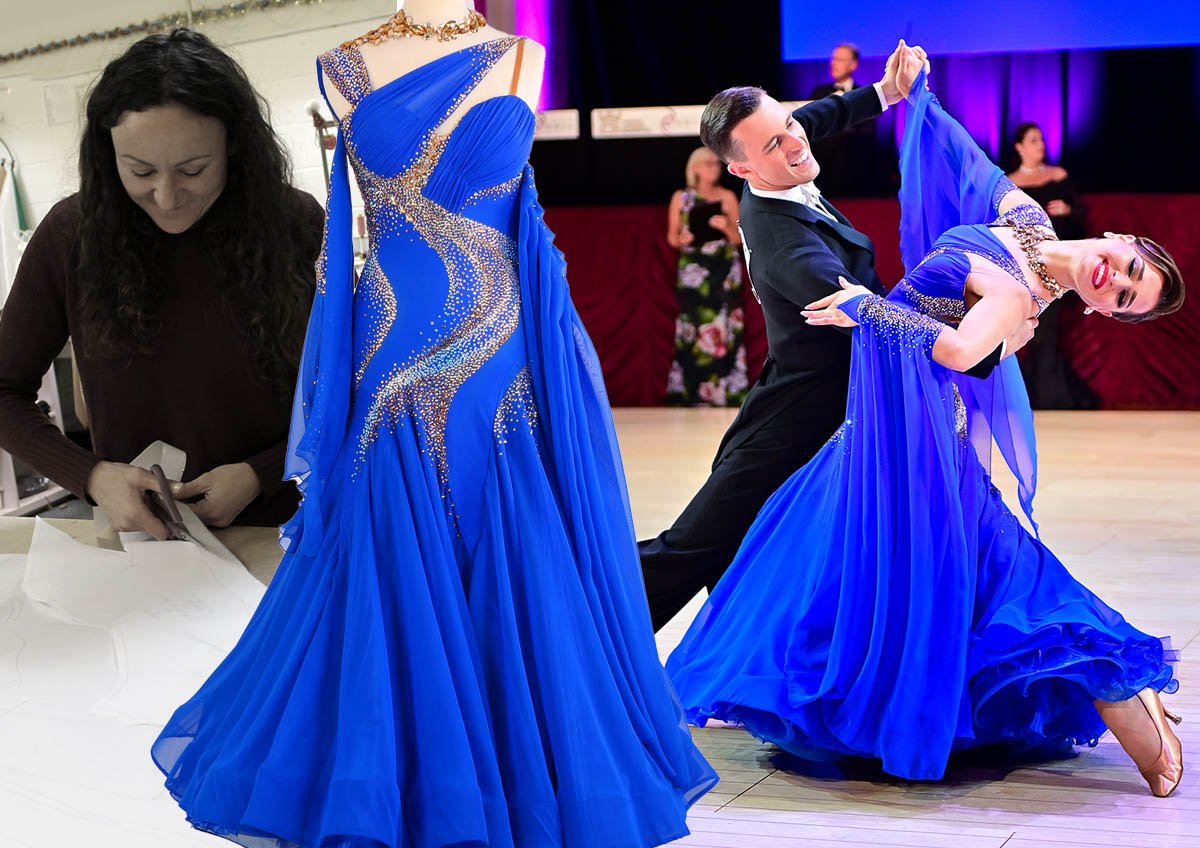 KIMBERLY, PATTERN CUTTER/SEAMSTRESSDRESS BDD292PP 'My favourite Blackpool couture has to be Izabela's ruched Cobalt Ballroom dress worn in 2021. I made this dress so it is particularly very special to me. I felt it really suited her figure - Izabela is really small and petite but this style can suit any shape. I loved the detailing and the embellishment worked really well with the design. It is a very fluid looking dress and created lots of movement on the dance-floor.'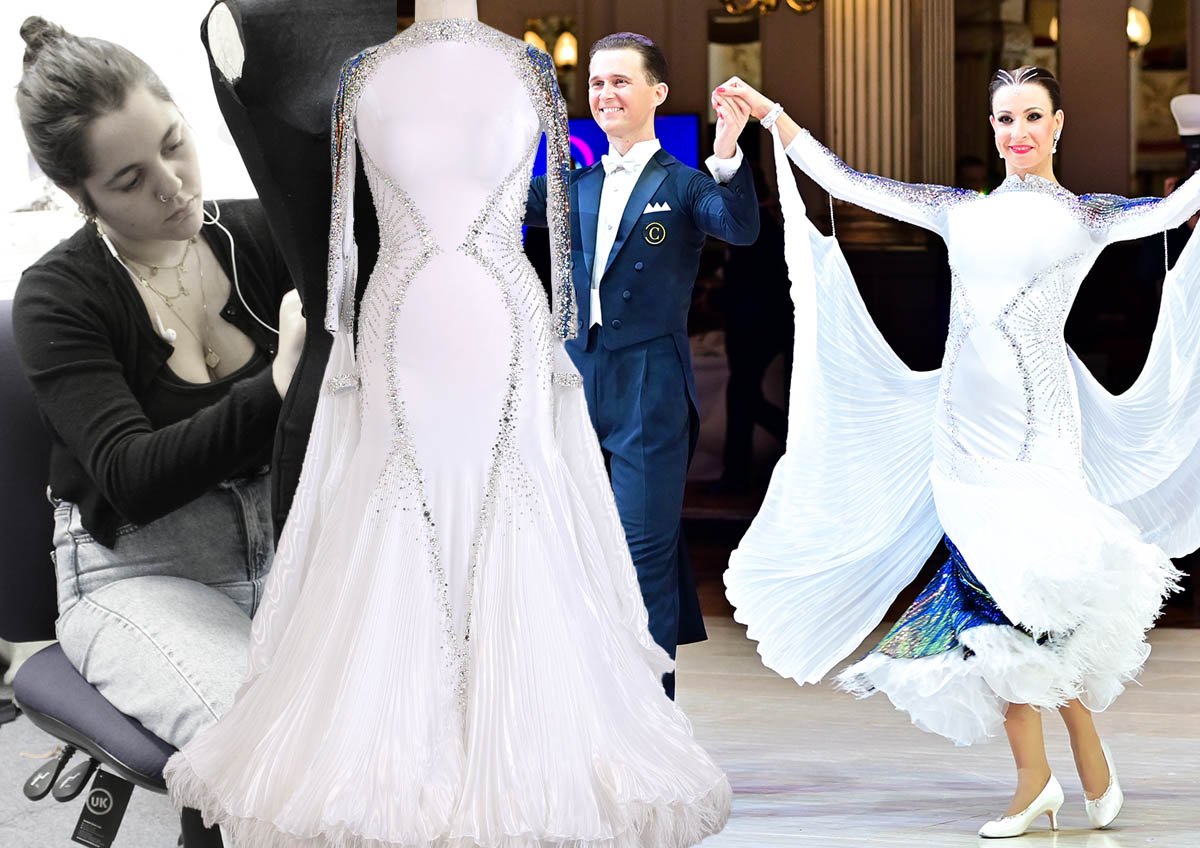 NOEMI, SEAMSTRESS/ COUTURE SALESDRESS BDD294PP 'Natascha's 2021 White and Sequinned couture is very special to me, it featured smooth velvet at the front and a gorgeous ombre sequin at the back, beautifully embellished with Swarovski® crystals. Natascha looked absolutely stunning and it was the first Blackpool Dance Festival that Natascha and Domen won becoming the World Professional Ballroom Champions, and I feel so honoured to be part of such an achievement.'
ALISON, SEAMSTRESSDRESS BDD750NN 'My favourite couture is the red dress worn by Joanne in 2019, it has an understated elegance with clean lines and a lovely 3 dimensional texture. I really liked the volume created with the sleeves and the dress just moved effortlessly across the dancefloor.'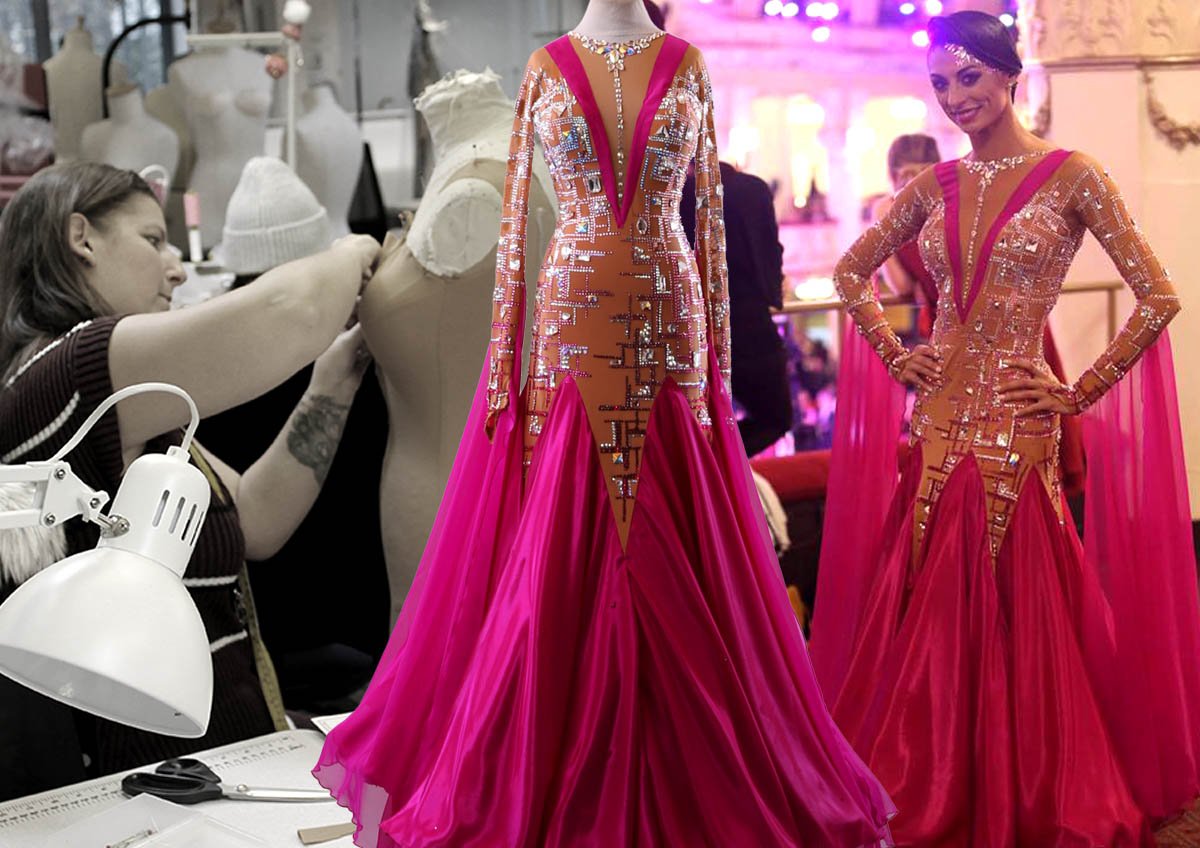 EMMA, SEAMSTRESSDRESS BDD767NN 'Monica's Cappuccino and Fuchsia Pink Ballroom dress worn in 2019 was stunning. The front detail was so beautiful and the embellishment was striking - it looked really different. The square sew on stones really stood out on the dance-floor and complimented the crystallized design perfectly.'
To have a dress made inspired by any of these looks please contact our helpful couture sales team who will be more than happy to make your dream dress a reality email couture@chrisanne-clover.com
The team at Chrisanne Clover will be at the Blackpool Dance Festival in the Wintergardens from the 21st May - 3rd June. We look forward to seeing you there.