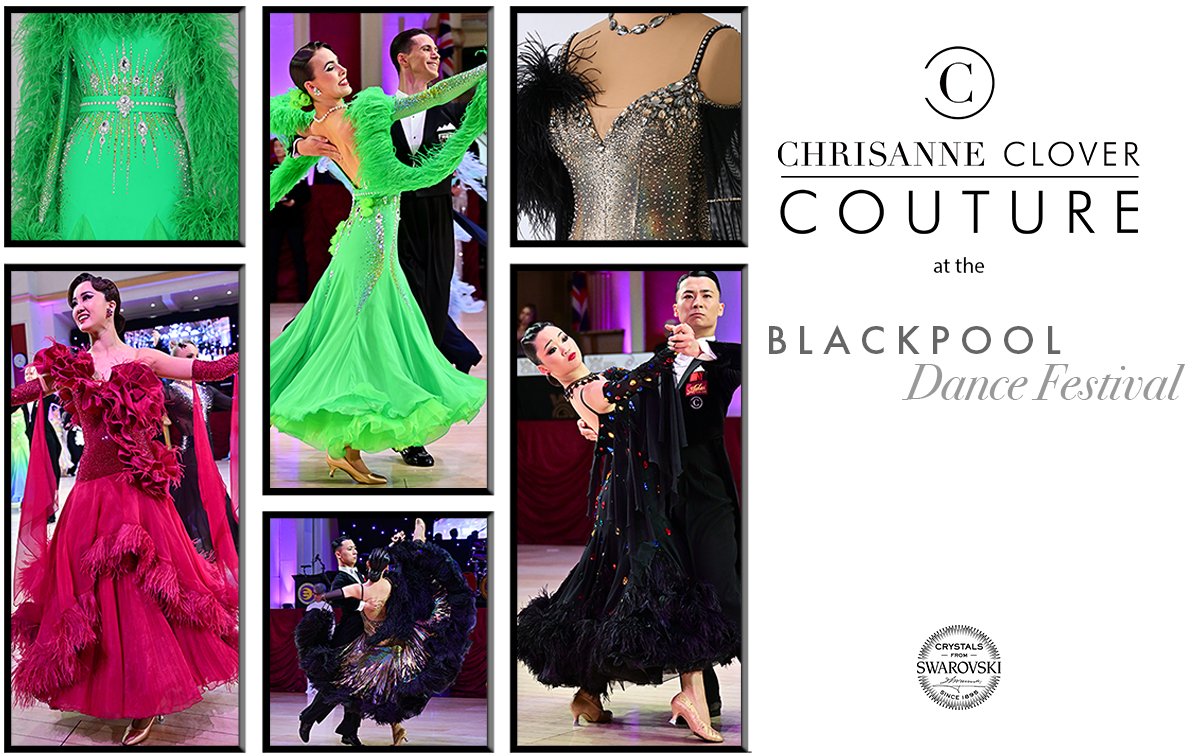 This May saw the prestigious Blackpool Dance Festival take place at the Wintergardens.16 days of beautiful dancing where we exhibited with our team and it was fantastic to see old friends and make new friends!

Here are some of the gorgeous couture worn at the festival by our Sponsored dancers, each one embellished with Swarovski® crystals …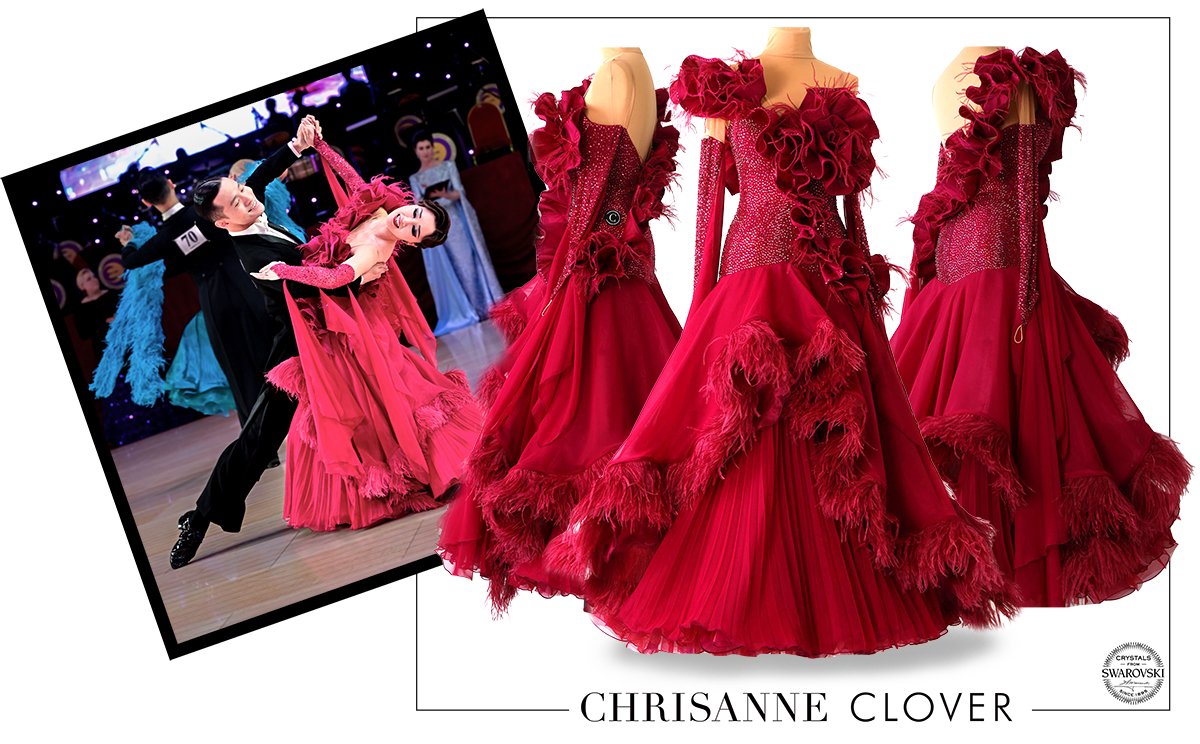 BDD460PP
This beautiful wine Ballroom dress was worn by our sponsored dancer Sophia. Gorgeous frill detailing in crinoline and feathers adorns the bodice. The bodice is embellished Swarovski crystals in fuchsia and ruby.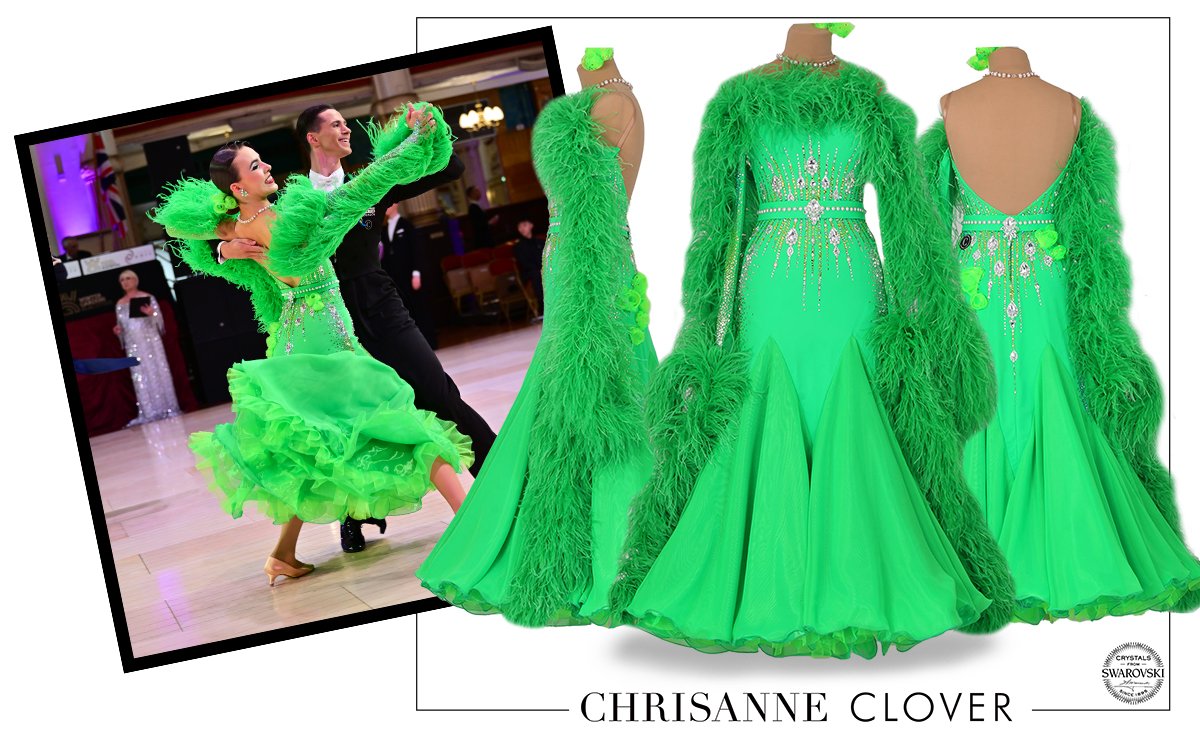 BDD476PP
Wearing our NEW colour Apple Green, Vilhemina wowed on the dancefloor in her Chrisanne Clover Couture adorned with feathers. Beautifully embellished with Swarovski crystals including colours White Opal, Peridot Shimmer, Citrus Green and Peridot.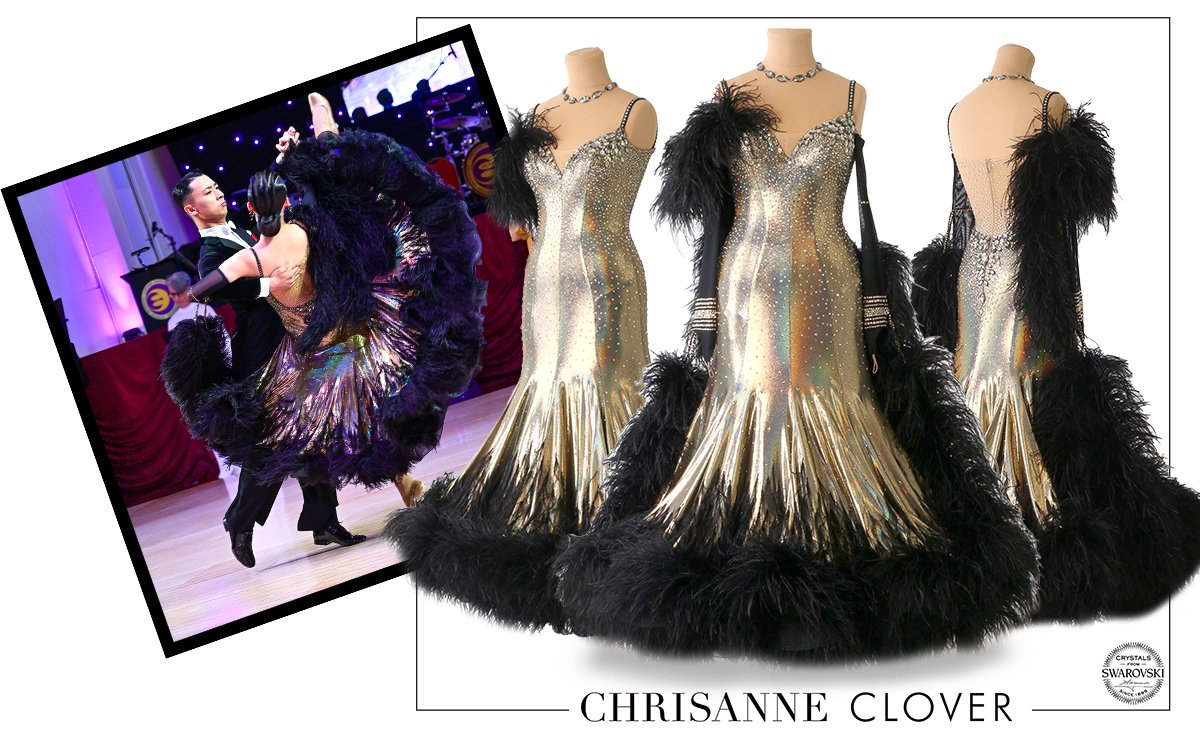 BDD458PP
Arisa looked gorgeous in this Illusion foil Ballroom adorned with feather boas and embellished with Swarovski crystals including colours black diamond, golden shadow and light silk.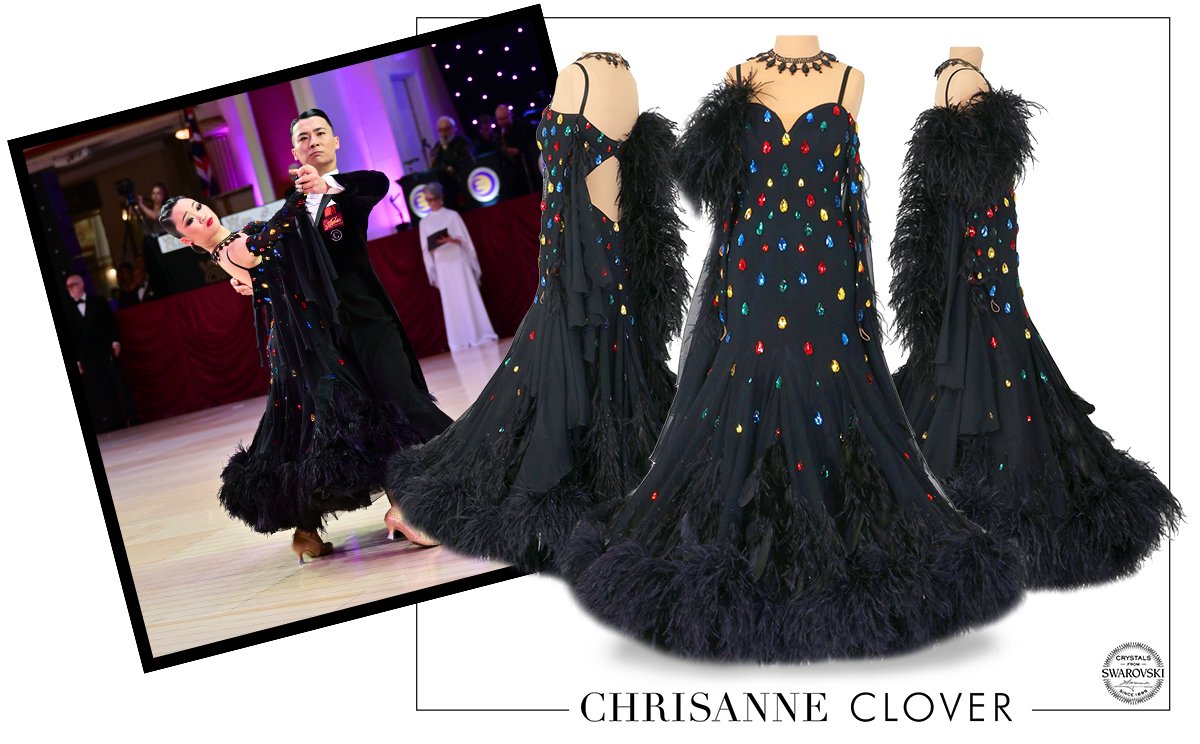 BDD477PP
Arisa also wore this black couture adorned with Swarovski crystals sew on stone teardrops in colours emerald, light topaz, light siam, capri blue and jet. Skirts are adorned with feathers including goose feather, feather fringe and ostrich feather.