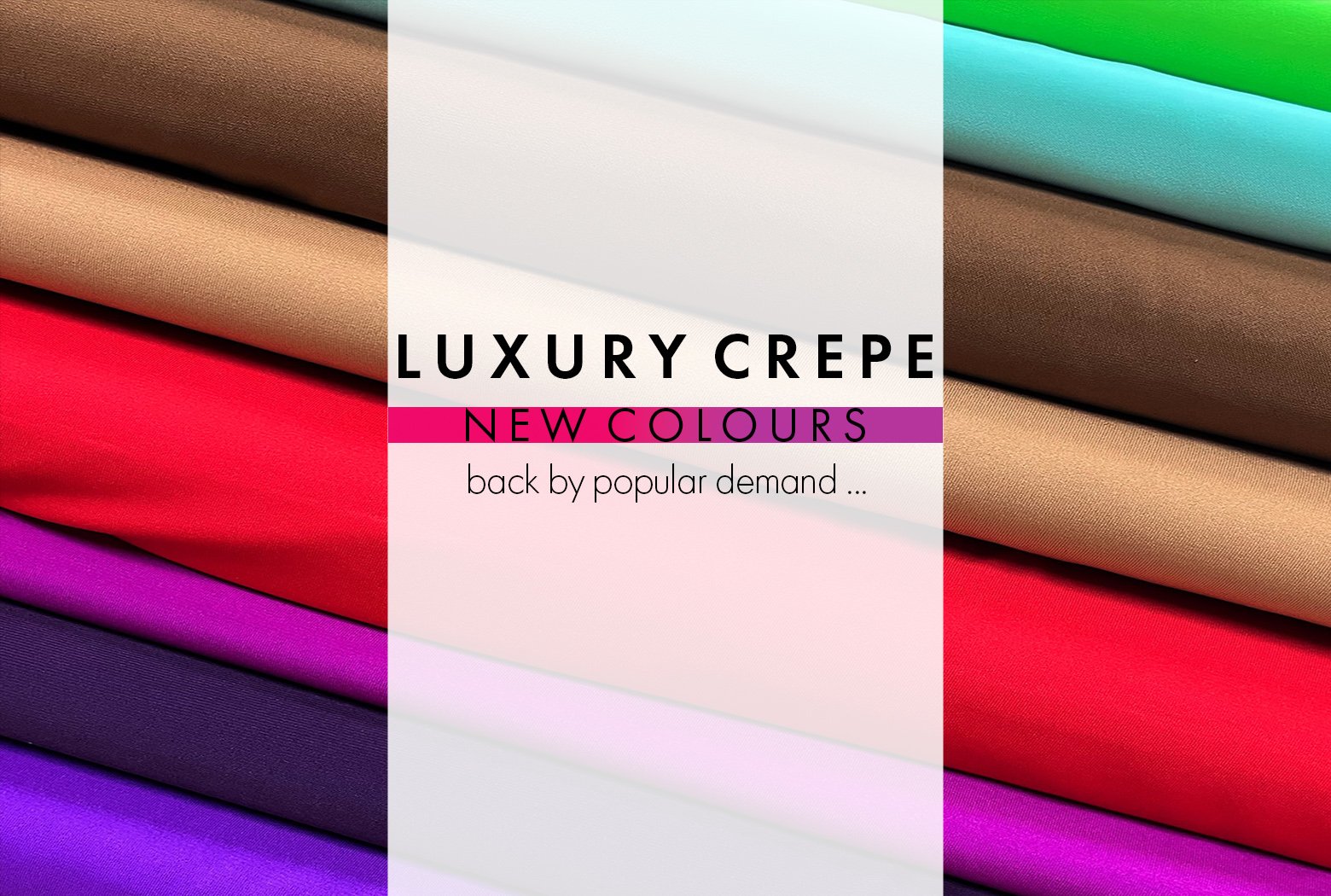 By popular demand we are thrilled to extend our Luxury Crepe with a vibrant range of colours added back into the collection!

Luxury crepe has a great stretch, fantastic movement and excellent drape. Perfect for the use in couture, dancewear, sportswear and more! Used in our NEW Chrisanne Clover Dancewear Collection it is a firm favourite and an essential fabric for us here at Chrisanne Clover ...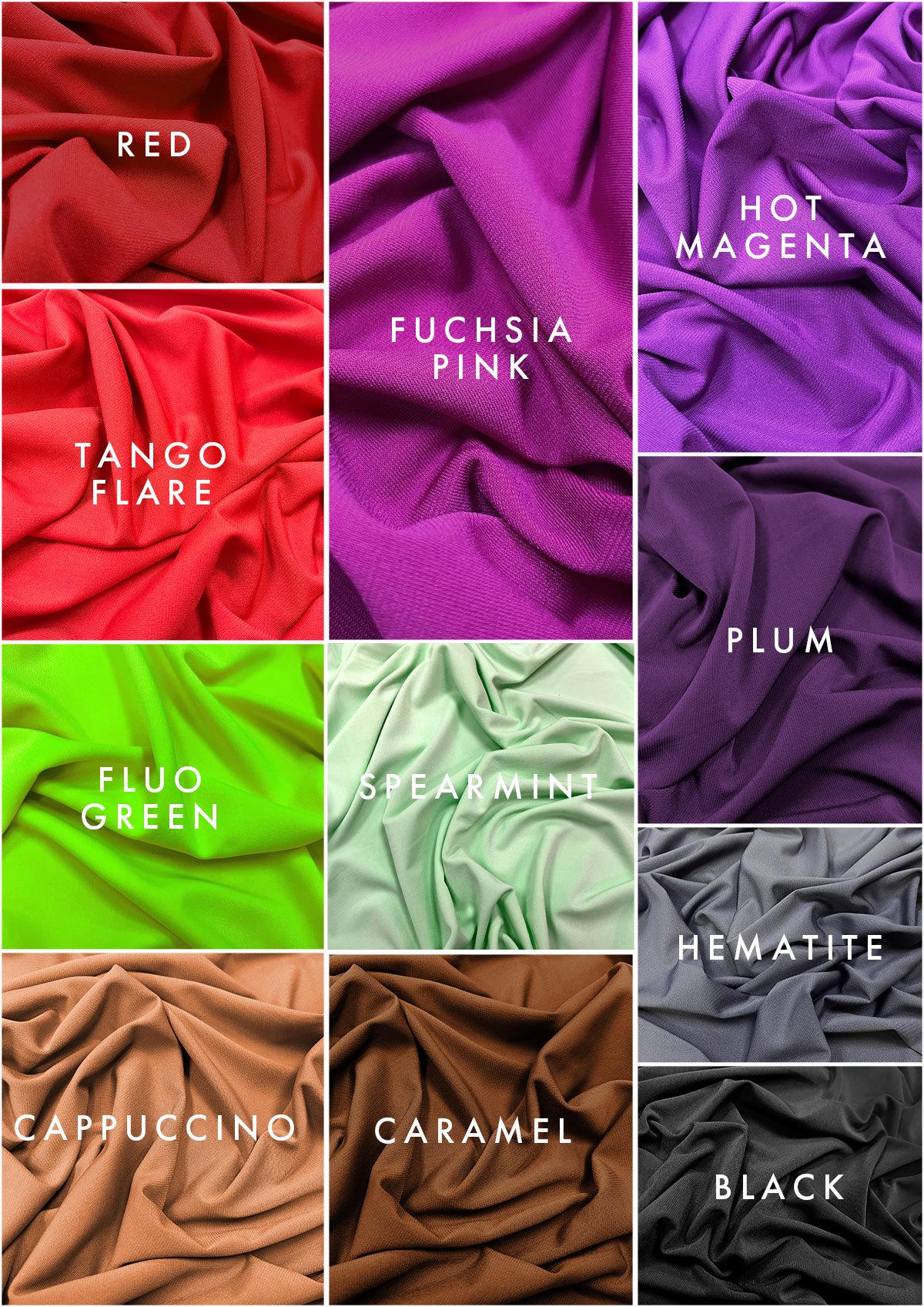 THE BENEFITS OF USING LUXURY CREPE:
Luxury crepe has a great stretch and stretches both ways
It has fantastic movement
Luxury Crepe gives weight to a skirt so great for the use in Ballroom, Latin and American Smooth, gymnastics and ice skating wear.
It has a great drape.
Does not fray
Its stretch makes it a good fabric for knotting and ruching
A versatile fabric that can be used for bodices and skirts
WHAT IS THE DIFFERENCE BETWEEN LUXURY CREPE, DANCE CREPE AND PREMIUM CREPE?
Luxury crepe has a softer, jersey like feel to the fabric and I would say warmer to the touch.
Dance crepe has more of a crepe texture, a dryer feel so not as smooth to the touch as luxury crepe but still has a great stretch.
Both luxury crepe and dance crepe are popular fabrics in the industry.
Premium Crepe has all the benefits of Luxury Crepe but has less stretch one way so for longer skirts, the fabric will not drop as much.
Premium crepe is silky and soft to touch compared to dance crepe and feels really nice against the skin.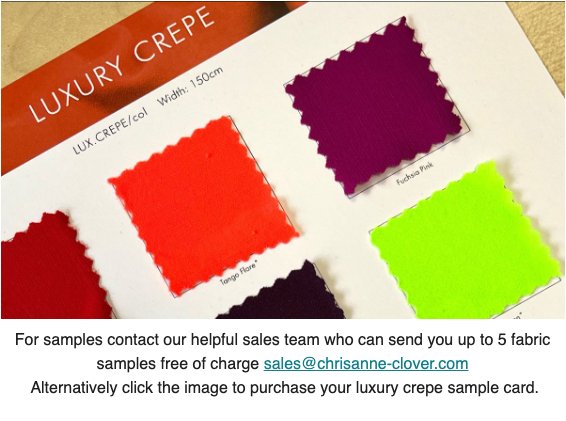 Contact us for more information
+44 (0)20 8640 5921
sales@chrisanne-clover.com