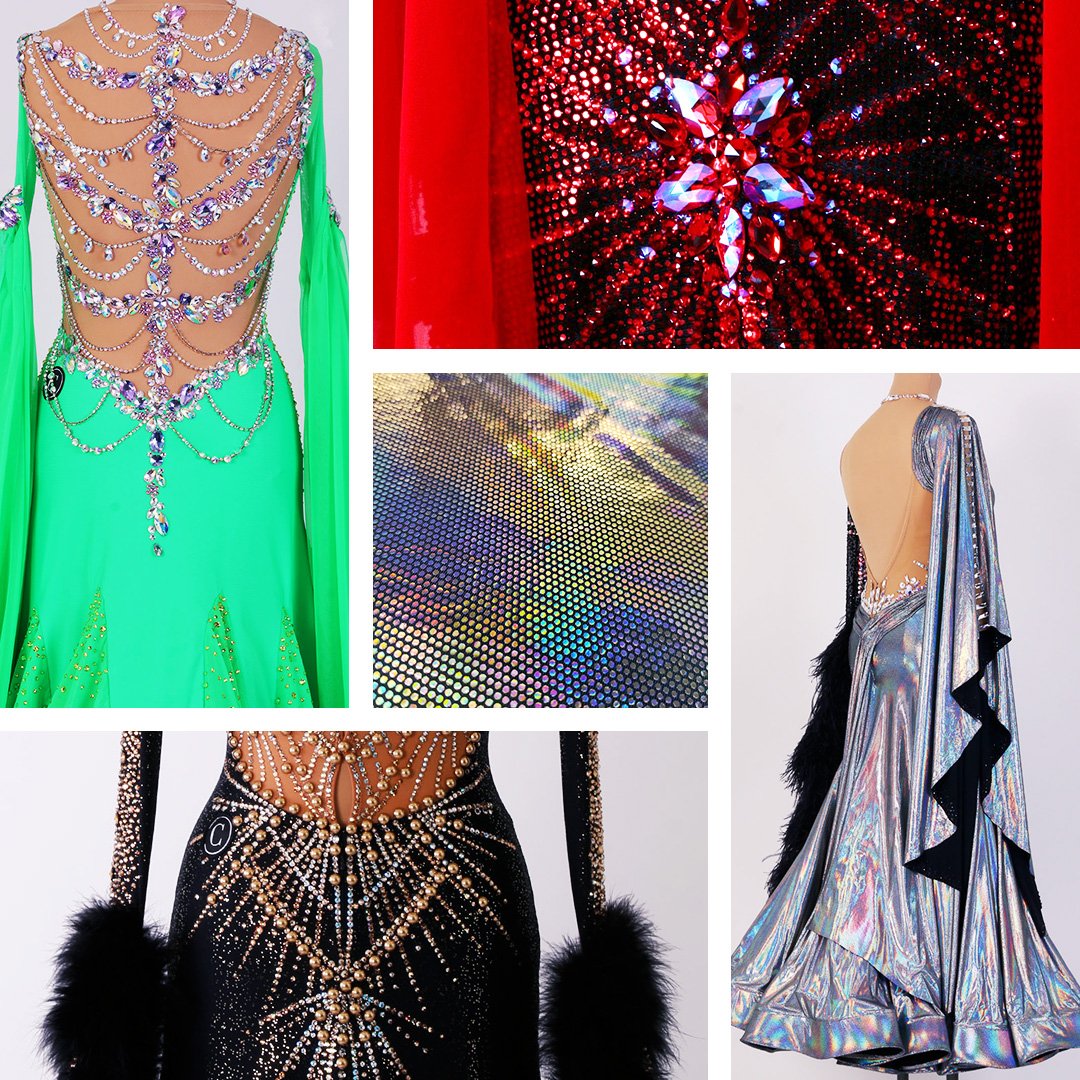 Be Inspired with our dazzling collection of couture featuring some of our most gorgeous fabrics to get your creative juices flowing. Each couture is embellished beautifully with Swarovski® crystals ...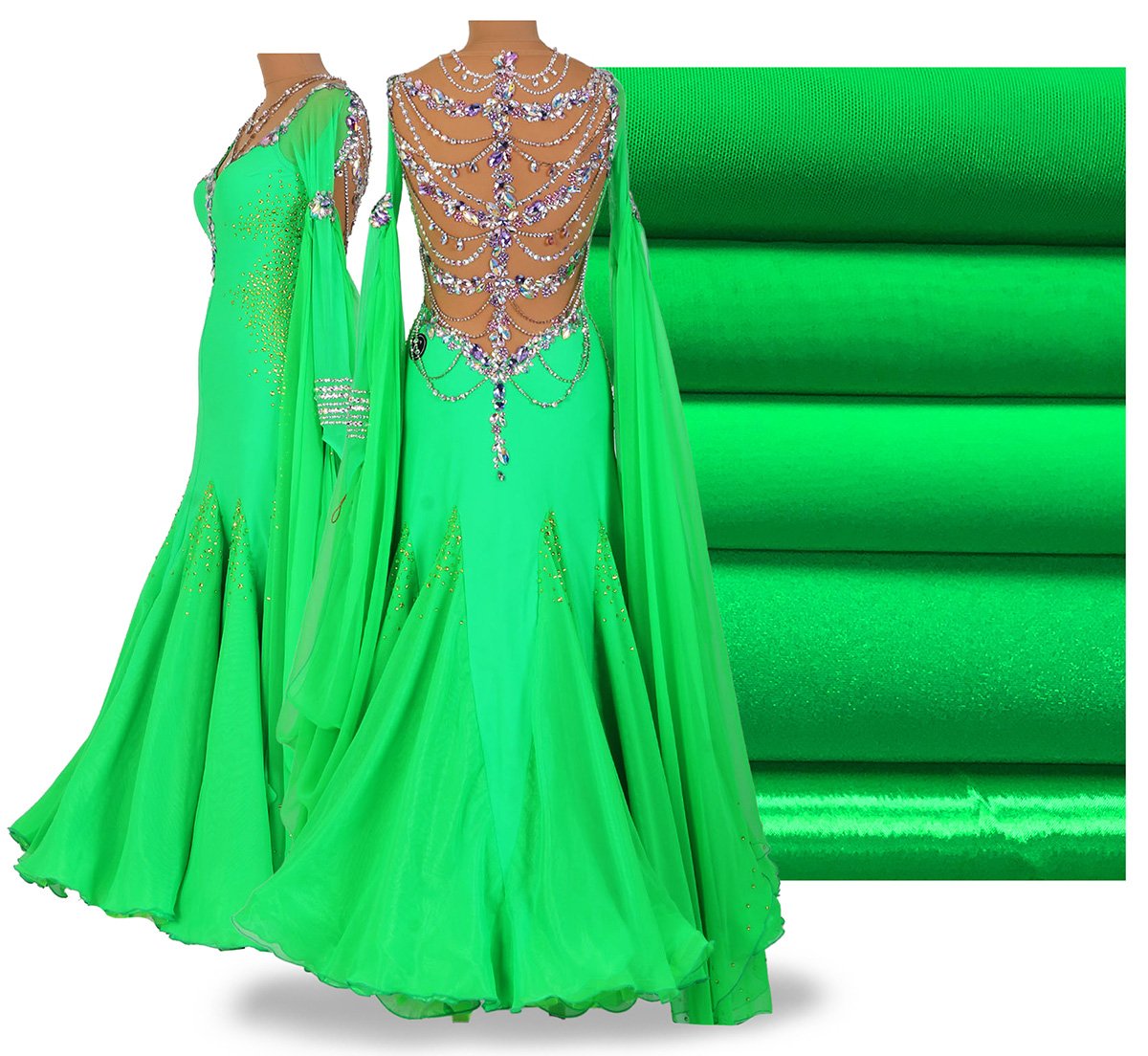 BDD492PP >
This striking Apple Green Ballroom dress is beautifully embellished with Swarovski crystals featuring an intricate crystallized back. Georgette godets rests over organza underskirts with georgette floats floating from each wrist.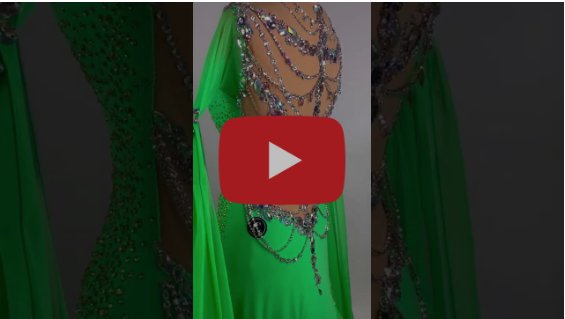 ---
BDD491PP >
This dazzling couture features our shine fabric Illusion creating a luscious sheen. Adorned with black feathers and embellished with Swarovski crystals.

---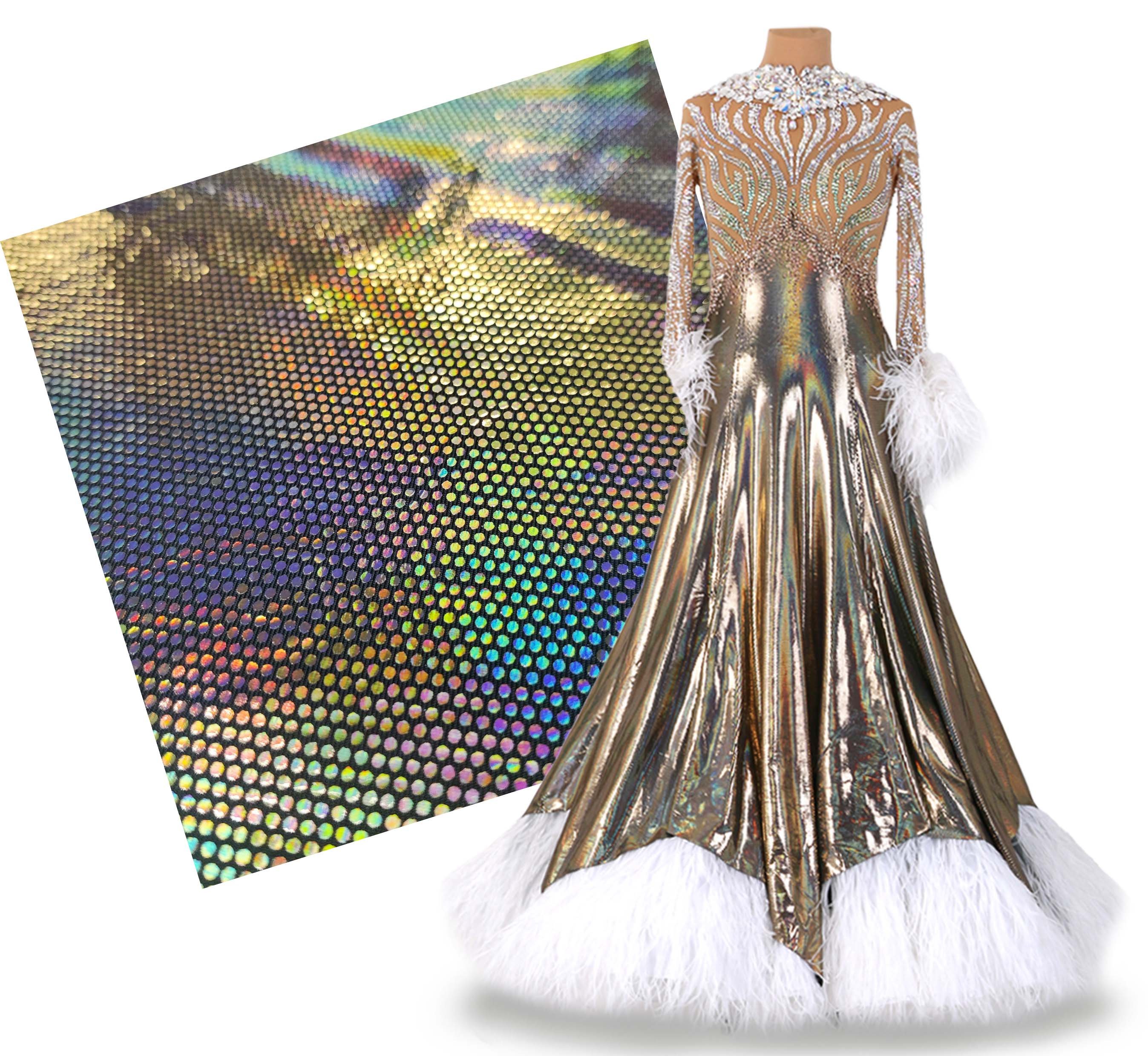 BDD403PP >
This sensational Ballroom dress feautures our shine fabric Whitney that creates an extroadinary dazzle under the spotlights. Trimmed with white feather fringe and embellished beautifully with Swarovski crystals.

---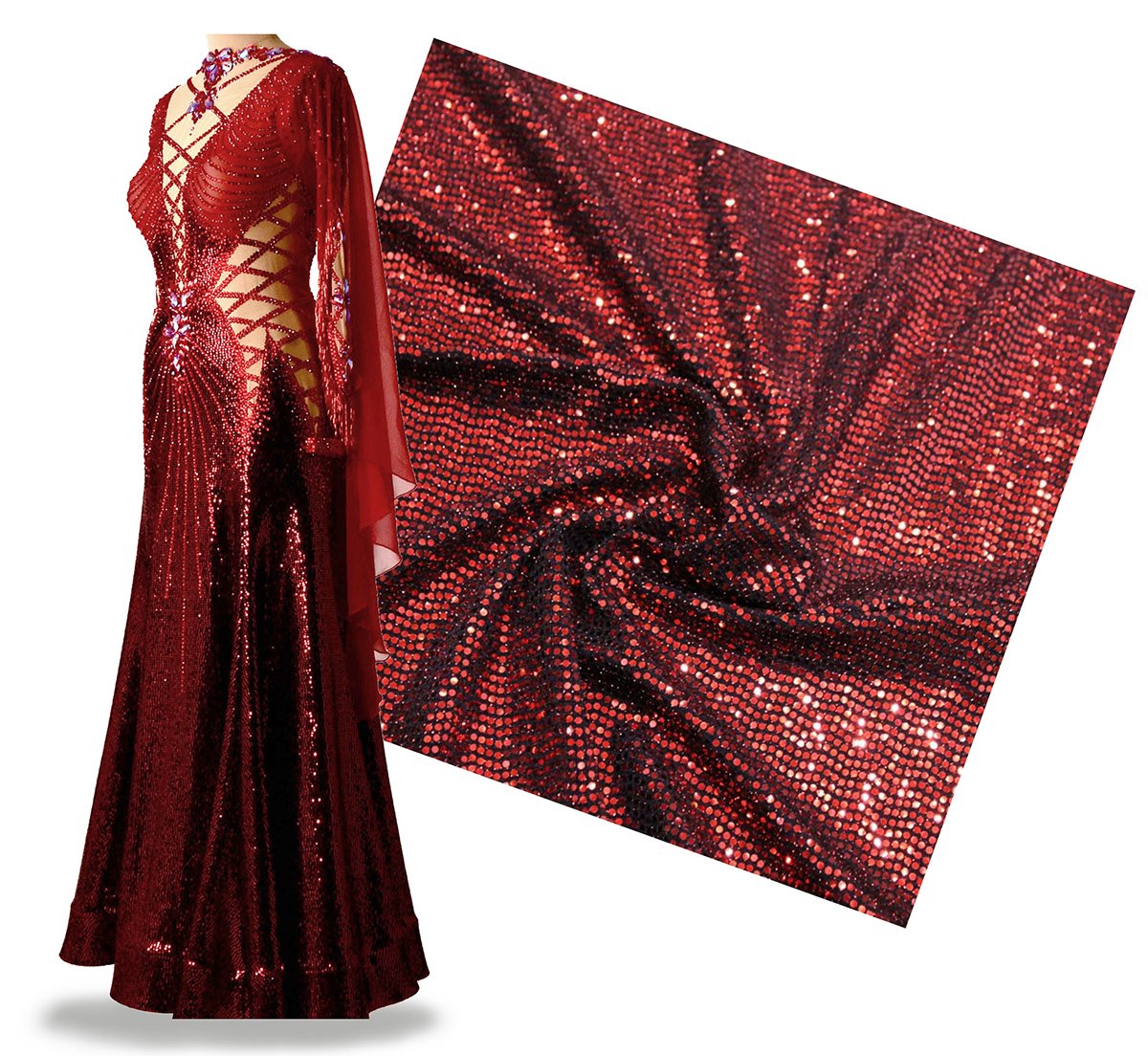 BDD383PP >
This sparkling red couture features our Disco fabric creating a dazzling shine, enhanced perfectly by embellishment in Swarovski crystals.

---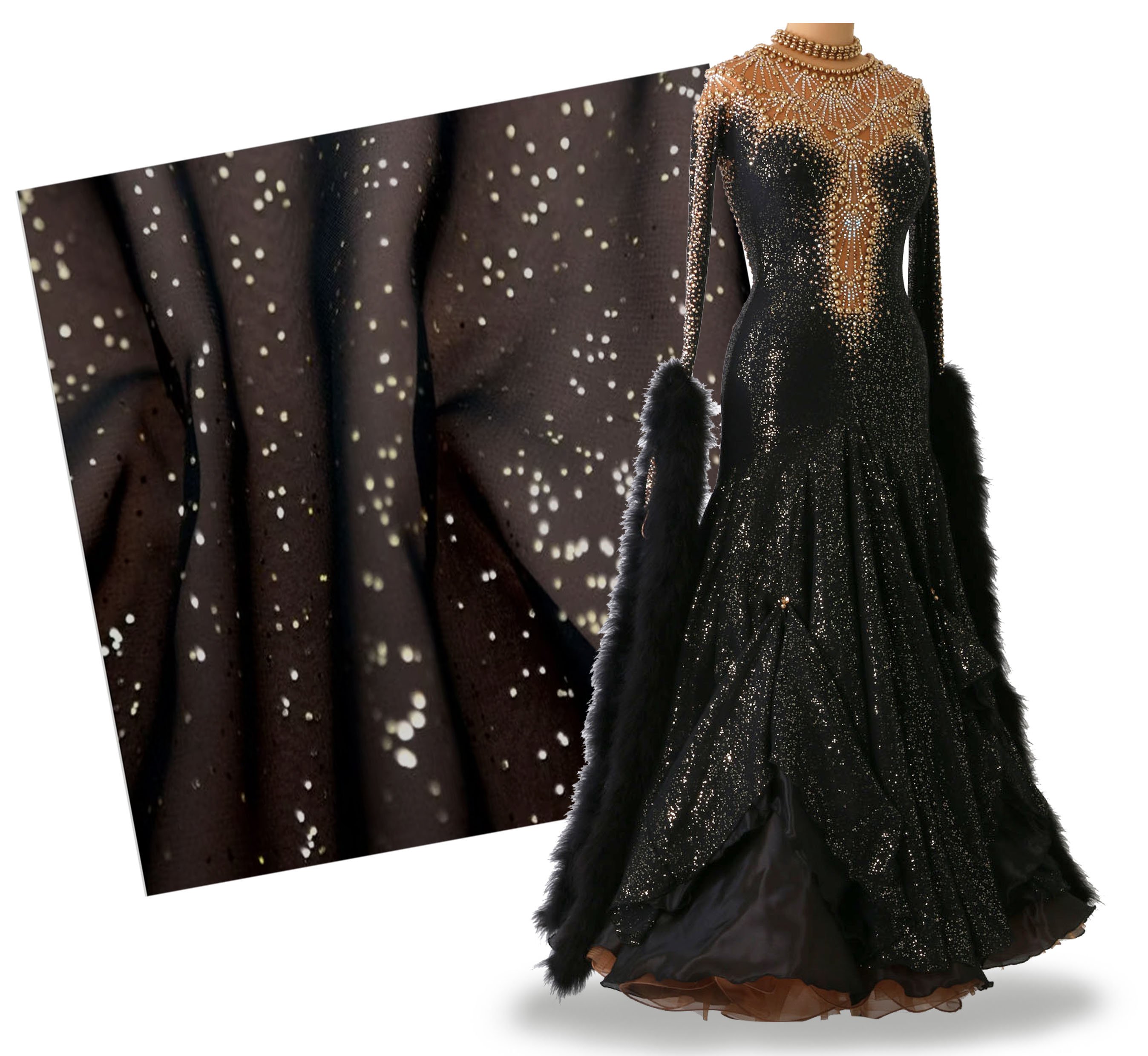 BDD207PP >
This twinkling couture features our Starlight fabric that gives the effect of sparkling fluidity. Resting over cappuccino underskirts and adorned with feather boas and embellished with Swarovski crystals.

---

---
For more information about the couture featured please contact our couture team who can make your dream dress a reality couture@chrisanne-clover.com
for fabric sample requests or for more information about the fabric featured please contact our helpful sales team
+44 (0) 20 8640 5921