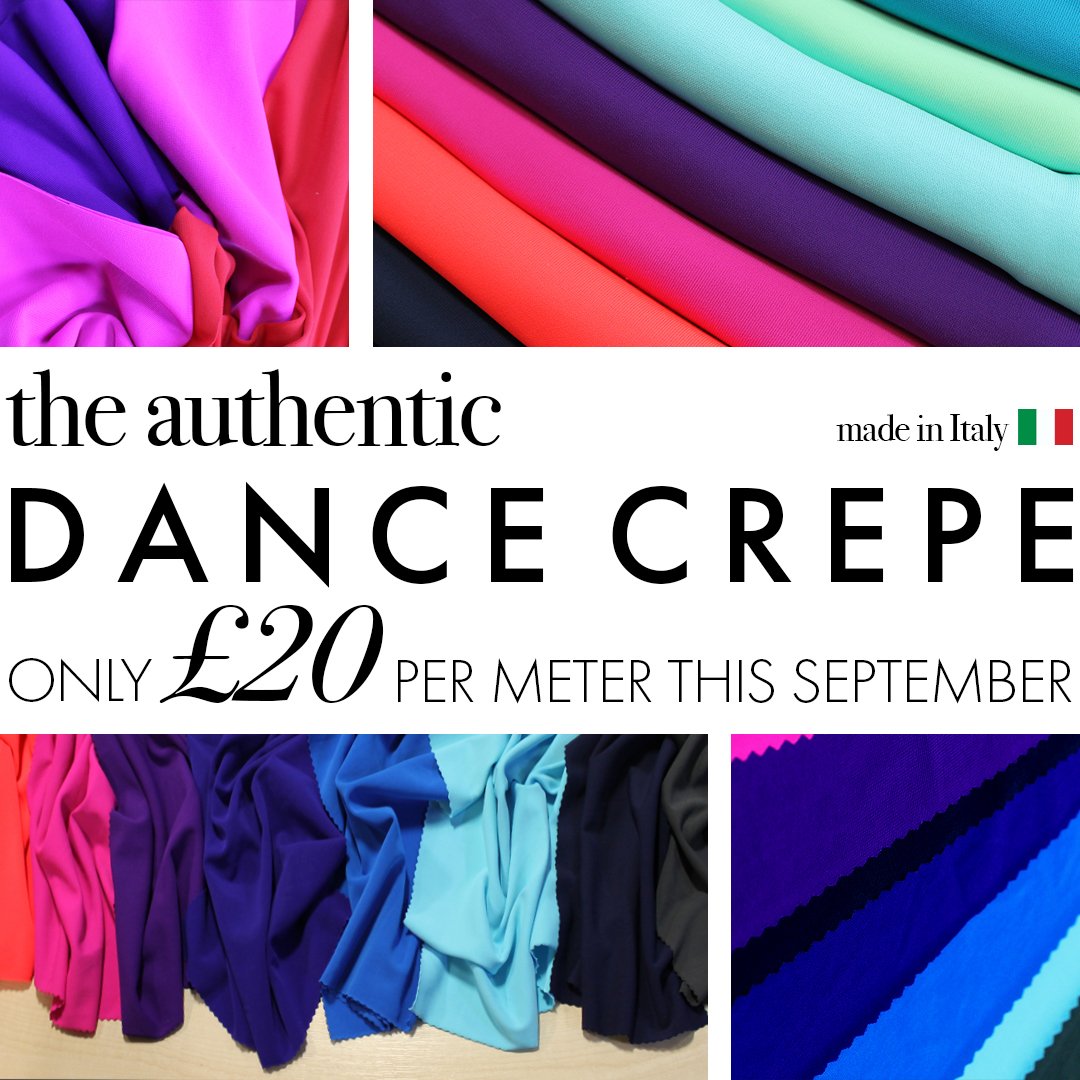 Knowing how amazing and ever-popular DANCE CREPE is we are thrilled to offer our collection of vibrant colours to you at a fantastic price of £20 /pm for the month of September!! With its excellent flow and beautiful movement, DANCE CREPE has great versatility allowing longer-length designs to look graceful and shorter lengths to be alluring! Perfect not only for couture but for menswear, practice wear, and evening wear too.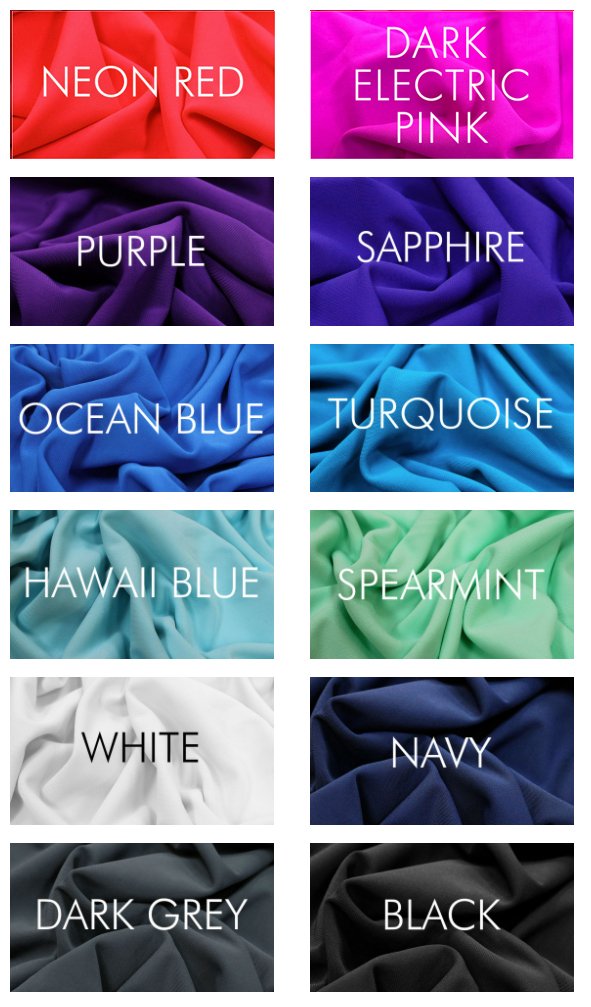 TRADE DISCOUNTS APPLY
£20 PRICE AVAILBLE UNTIL THE 30TH SEPTEMBER PRICE EXCLUDES VAT
WHAT MAKES DANCE CREPE DIFFERENT FROM LUXURY CREPE AND PREMIUM CREPE?DANCE CREPE is one of the most popular crepes in the dance world due to its great stretch and fantastic drape. DANCE CREPE has more of a ridged crepe feel to its texture compared to Luxury Crepe and Premium Crepe that have warmer, softer jersey textures. It is really down to personal preference but its great stretch makes for fantastic versatility in garments making your design possibilities endless!