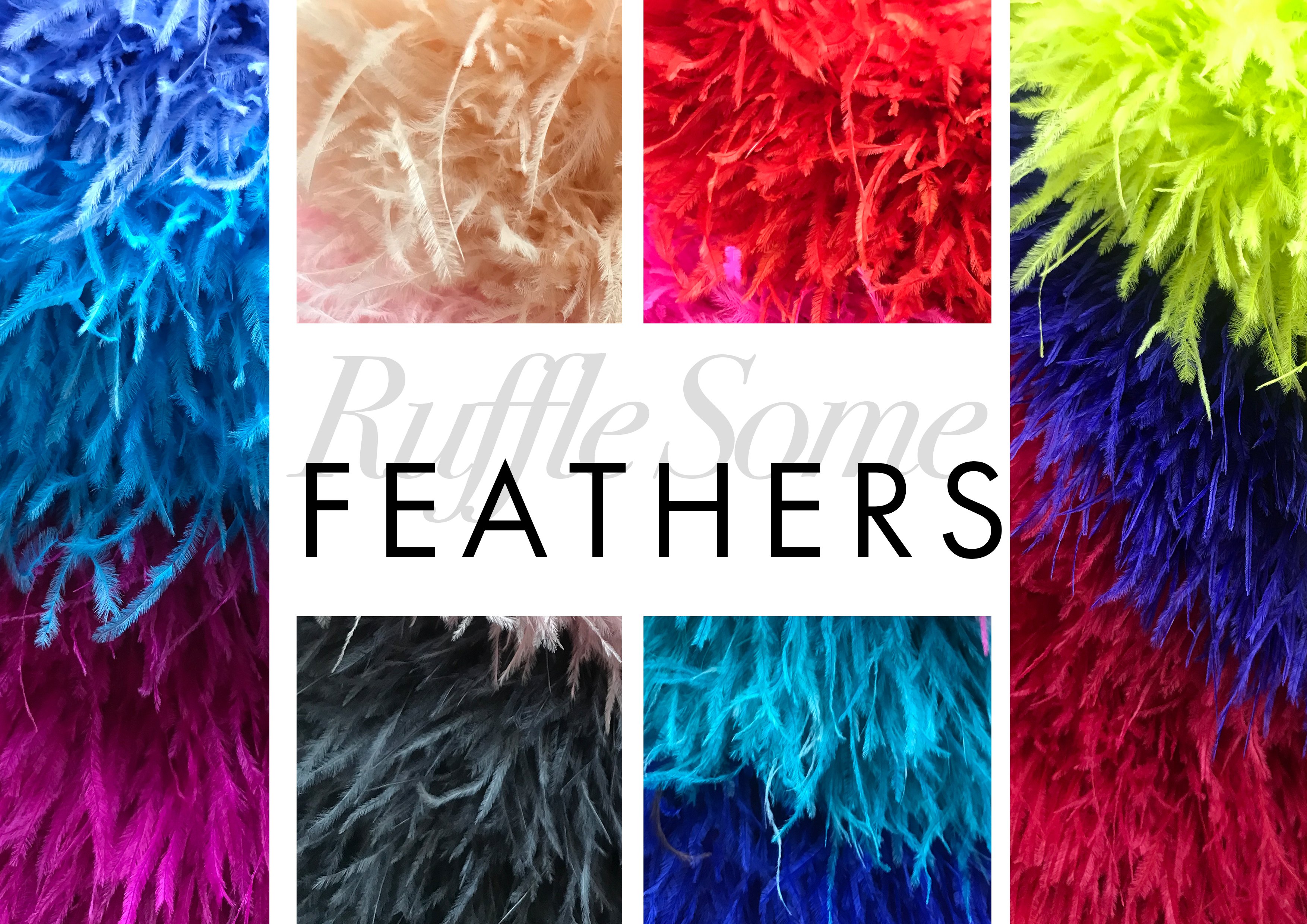 Ruffle some feathers and add a touch of pure luxury to your couture and designs with our vast range of feathers that truly transforms the ordinary into the extraordinary!

MANY COLOURS NOW BACK IN STOCK!
NEW FEATHER COLOURS NOW AVAILABLE ...
FEATHER BOA OR FEATHER FRINGE?
We chat to our couture designer Phoebe to get her preference ...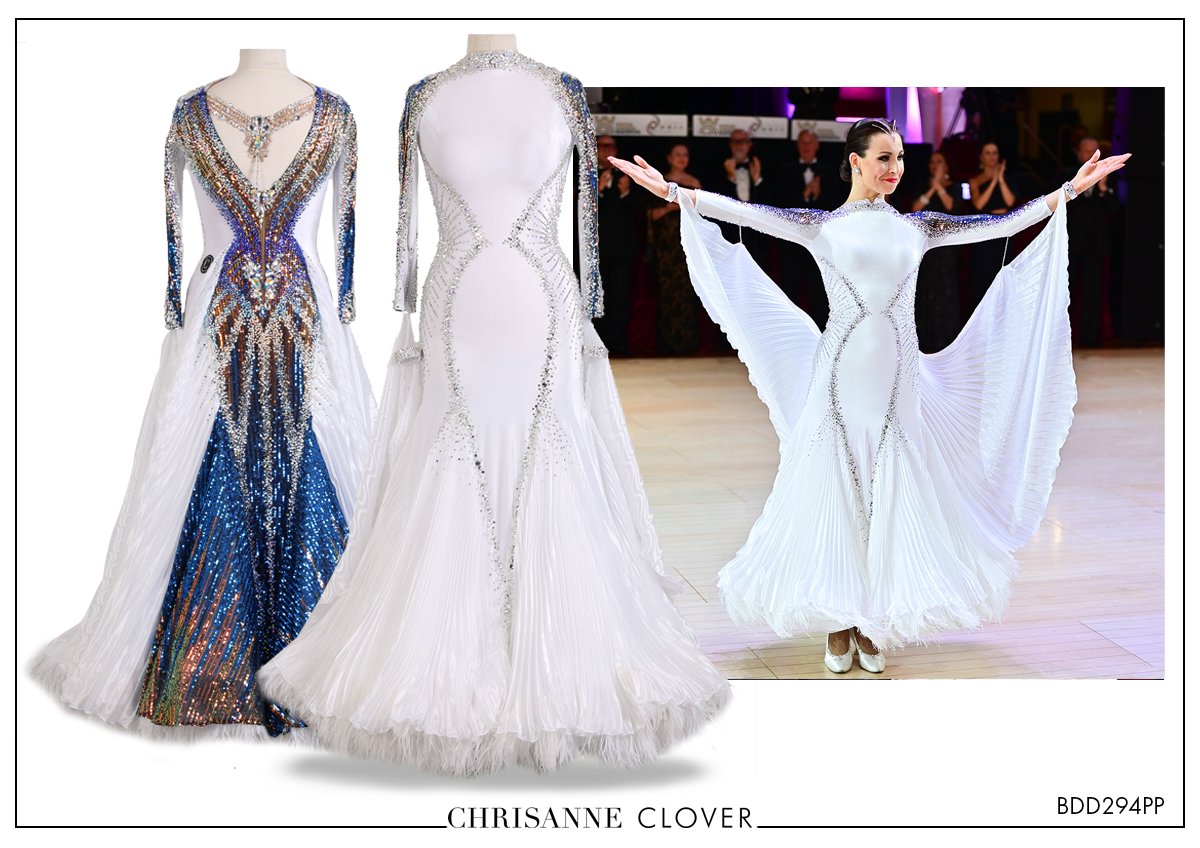 I generally prefer using boa as I love all the fullness that you get from these and they move so well on the floor. I particularly like them in softer colours like ice blue where you can really see the movement.

Although for Natascha's Blackpool dress (pictured) we actually used a row of feather fringe on the second layer of the skirt so that it peaked out from underneath which gave a really unique effect, like the whole underskirt was feather which created a beautiful soft look when she danced.'