Lumie´ Sew-On Crystals are as beautiful as anything you can find on the market with a full range of shapes, sizes and colours with you being able to purchase in convenient smaller quantities, at a cost effective price.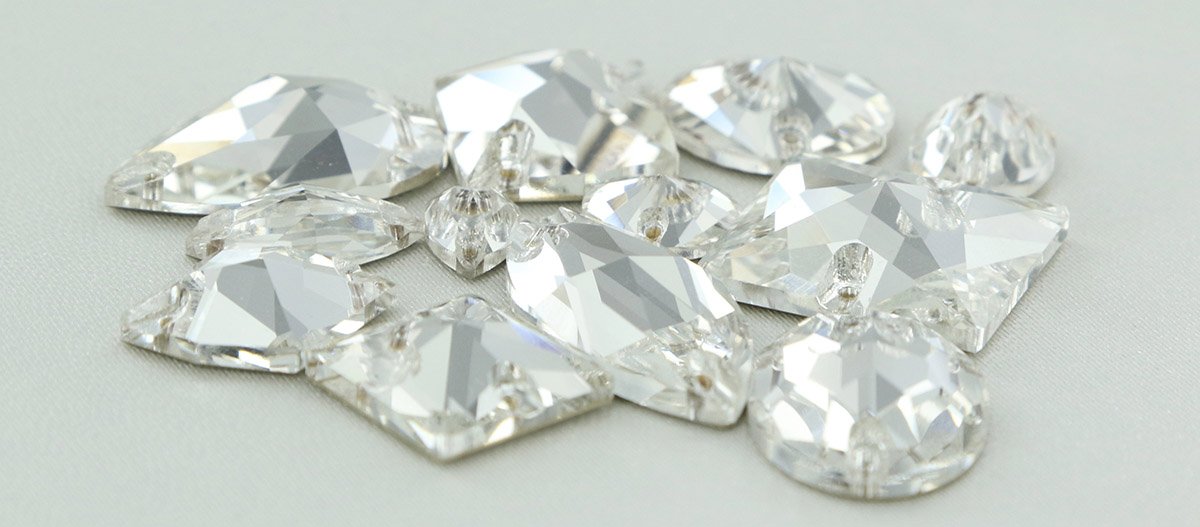 Lumie´ crystals are available in 20 colours ranging from dramatic monochrome, vibrant and multicolour combinations, a very popular product amongst our dressmaker customers…

One of our customers who is a huge fan of using Lumie´ Crystals is Pose Freestyle. They are one of the most popular freestyle dressmakers in the UK, setting the trend and inspire looks and colours that suit the dancers personality with a keen eye on detail and shine.
"Lumie´ crystals are as good as leading brands in terms of quality. All of our costumes can be washed and they still look as good as they did on day one. We love the range of shapes and colours which are usually always in stock and ready for immediate dispatch which is hugely important for us."
Aimee Jerdin, Pose Freestyle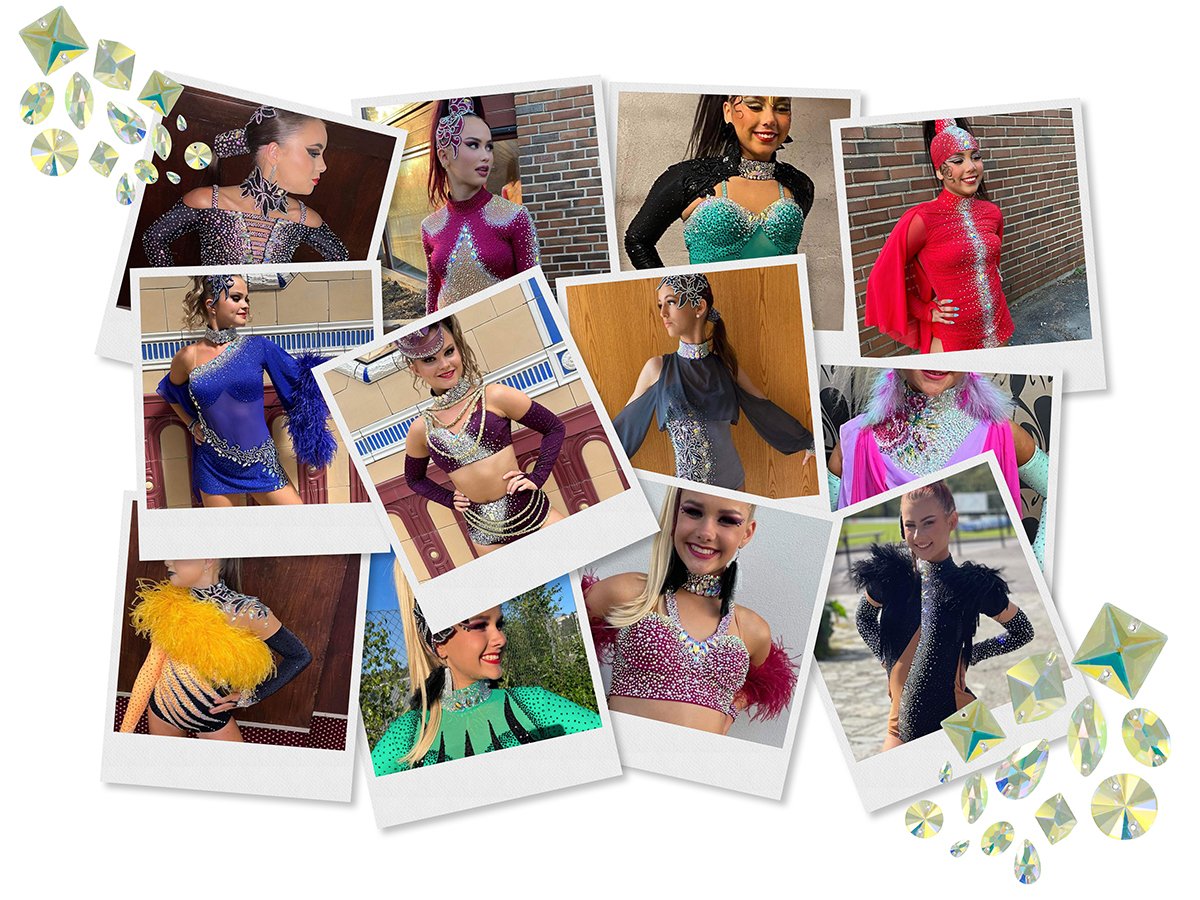 Using Lumie´ Crystals in most of their designs - Crystal and Crystal AB are a firm favourite in Pose Freestyles costumes and are used in their décor on chokers and head accessories in dramatic clusters...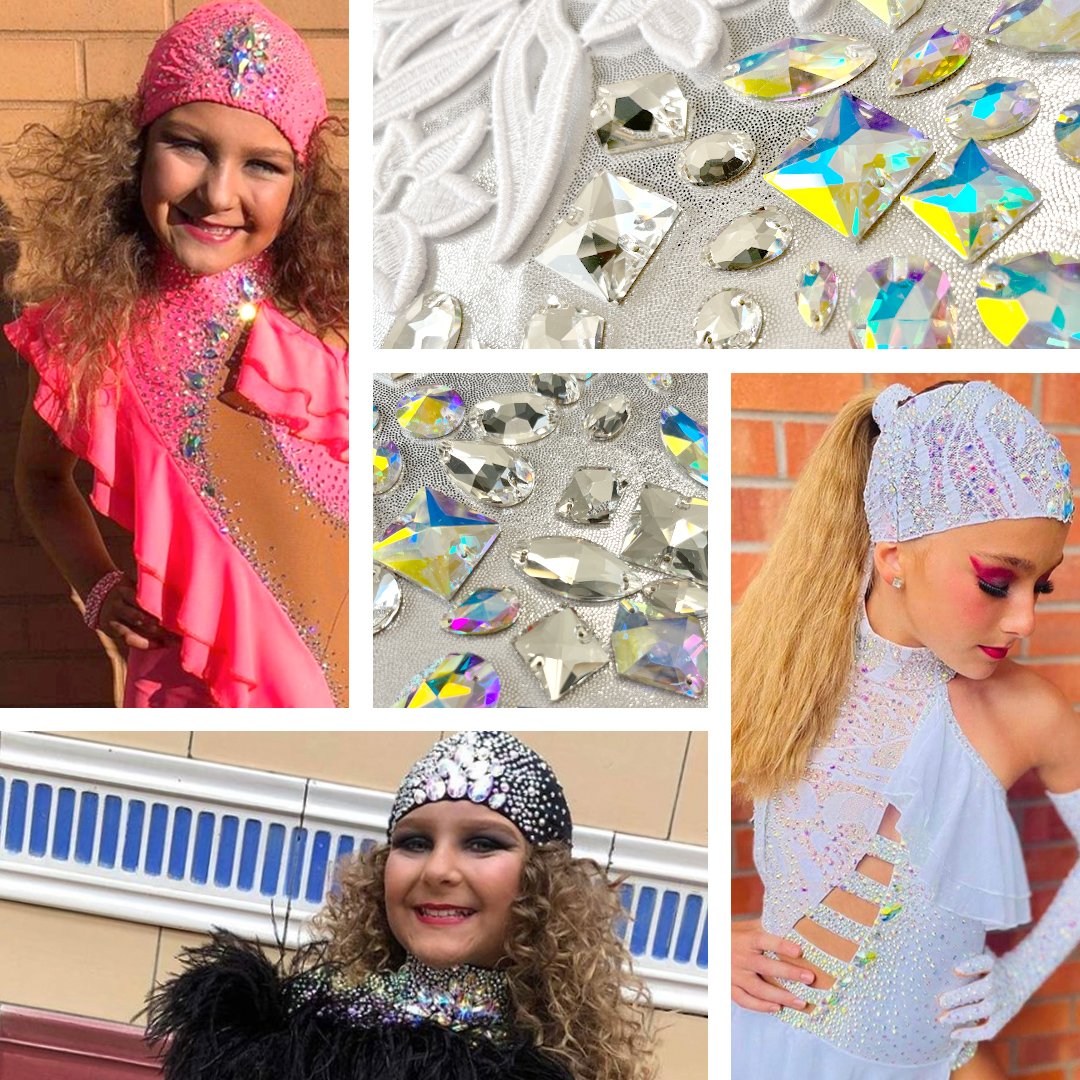 The Pear is a popular shape choice with Pose Freestyle using it mostly in its largest size 28mm that creates a theatrical finish with costume jewellery effects admired by all



See the quality of these crystals for yourself with a sample card featuring samples of each size and colour to get your design ideas flowing …

---
Tag @lumie.crystals on instagram with your creations featuring lumie´crystals - we would love to see them!
Thank you to Posefreestyle.com
Follow on Instagram @posefreestyle