This week saw an exciting return of dancing at the prestigious Wintergardens since 2019 and what an eventful return it was! The team at Chrisanne Clover are so thrilled for our Sponsored Gold dancers who won both the Amateur and Professional Ballroom with the ladies utterly dazzling the floor in their beautiful gowns embellished with Swarovski® Crystals.

Take a look at the couture that took centre stage at the Blackpool Dance Festival 2021 ...
A massive congratulations to our Sponsored Gold and Silver dancers for achieving such wonderful results in the Professional Ballroom ...

1st place Domen Krapez and Natascha Karabey (SG)
3rd place Stas Portanenko and Nataliya Koliada (SS)
Semi finalists Mark and Olga Elsbury (SG)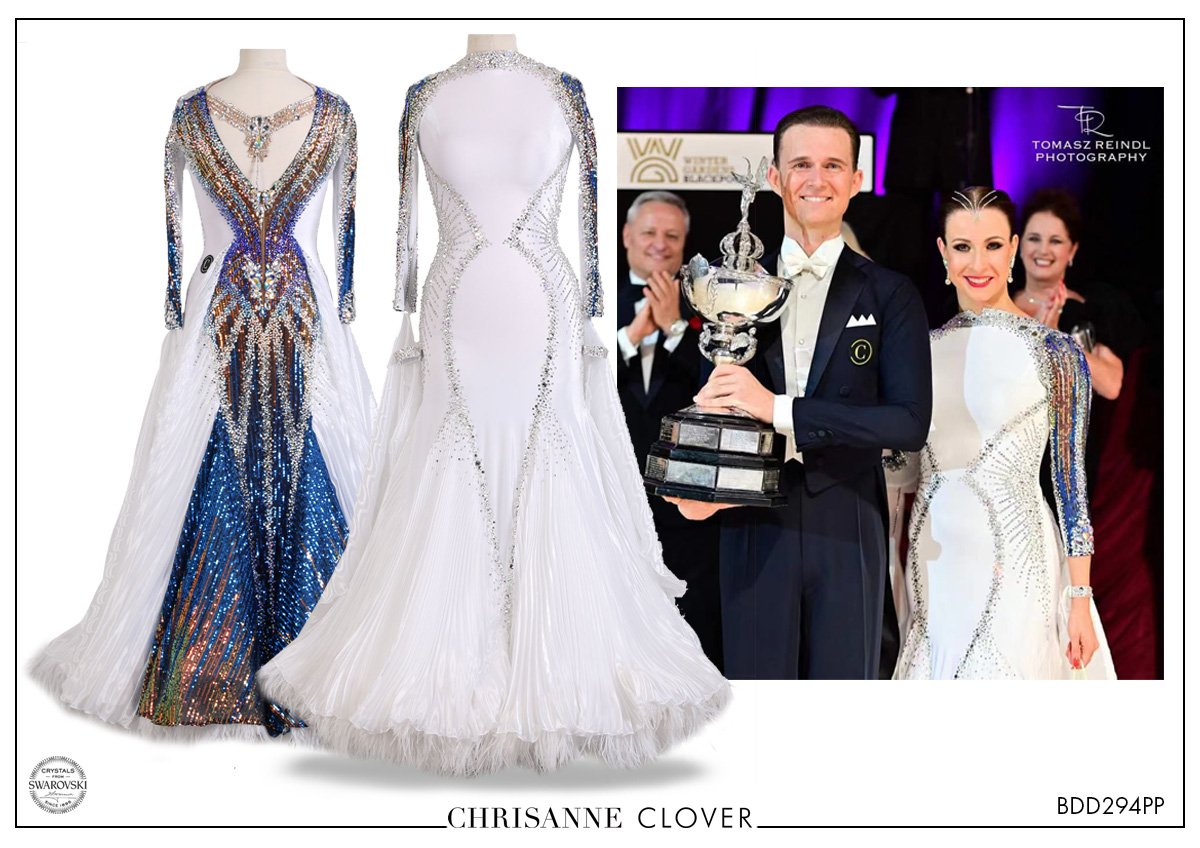 Natascha dazzled on the dancefloor in the final with this striking White Ballroom dress featuring Ombre Sequinned Jersey on the sleeves and centre back, beautifully embellished in Swarovski® Crystals including colours Light Sapphire Shimmer, Cystal and Crystal AB.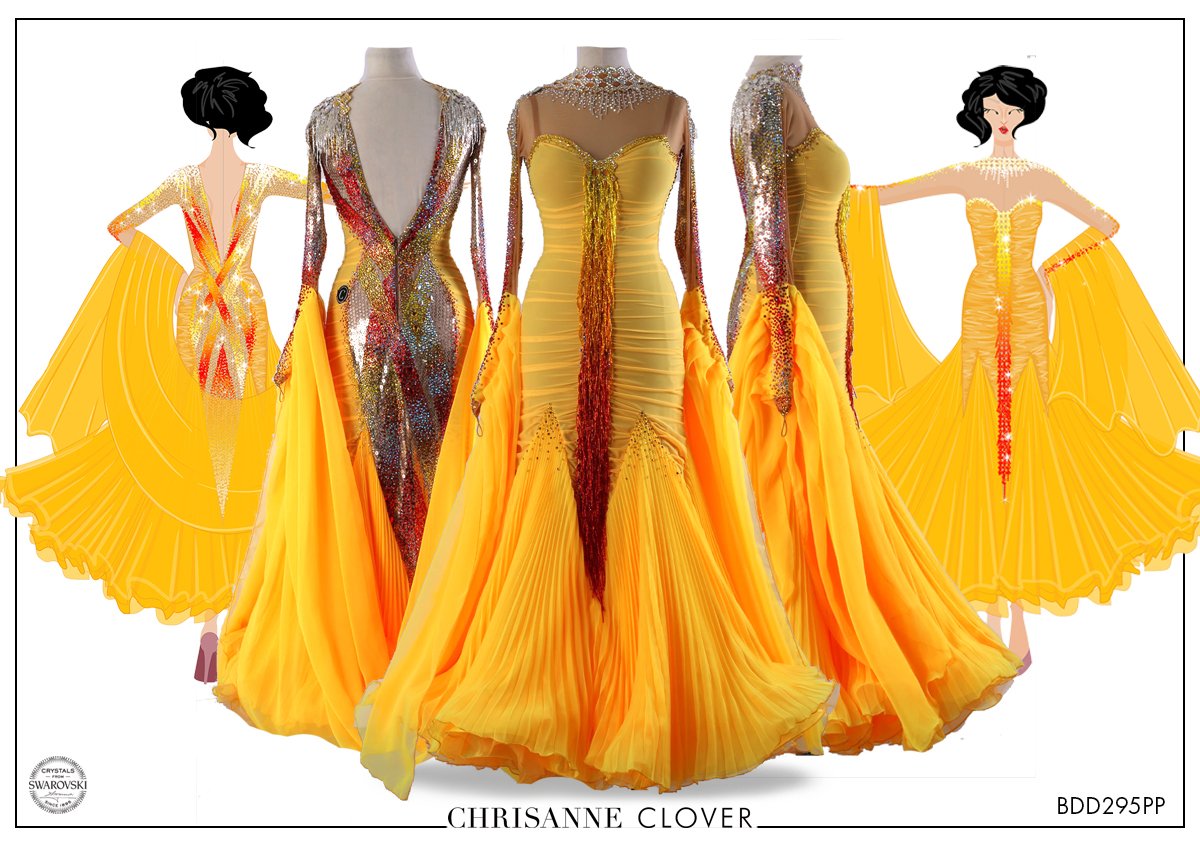 In earlier rounds Natascha wore this beautiful ruched Saffron Ballroom dress adorned with Diamond ribbon and decorated with a bugle bead droppers in a rainbow of colours, embellished with Swarovski® crystals including colours Light Siam, Hyacinth and Citrine Shimmer.

Amateur Ballroom line up Photo credit Tomasz Reindl Photography

Congratulations to our Sponsored Gold and Silver dancers for placing such fantastic results in the Amateur Ballroom...

1st place Kyle Taylor and Izabela Skierska (SG)
3rd place Alex Gunnerson and Ekaterina Bond (SS)
5th place Eric Li Cheng and Liis End (SS)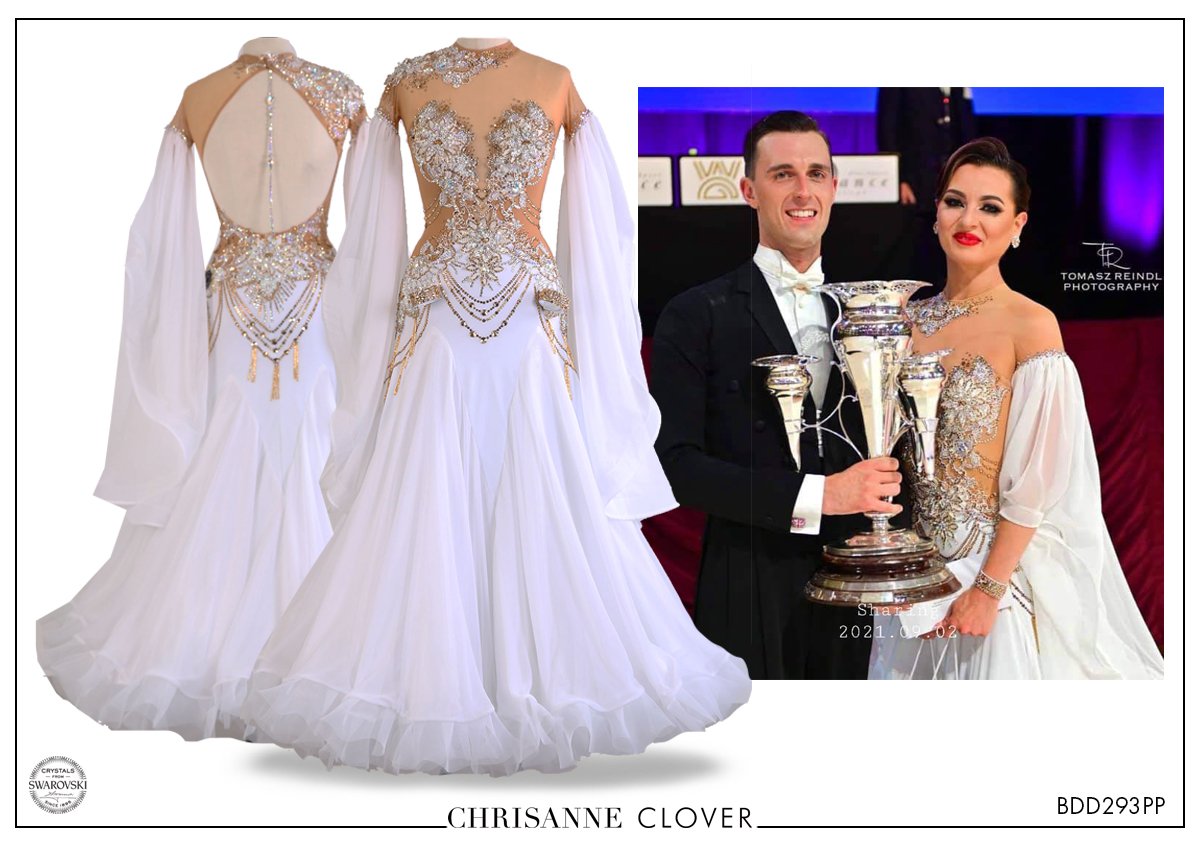 Izabela Skierska wowed audiences with this magnificent White Ballroom dress, placing a fantastic 1st place with partner Kyle Taylor. A nude stretch net bodice is beautifully adorned with Jasmin motifs and is embellished with Crystals from Swarovski® including colours Crystal AB, Light Colorado Topaz and Metallic Sunshine.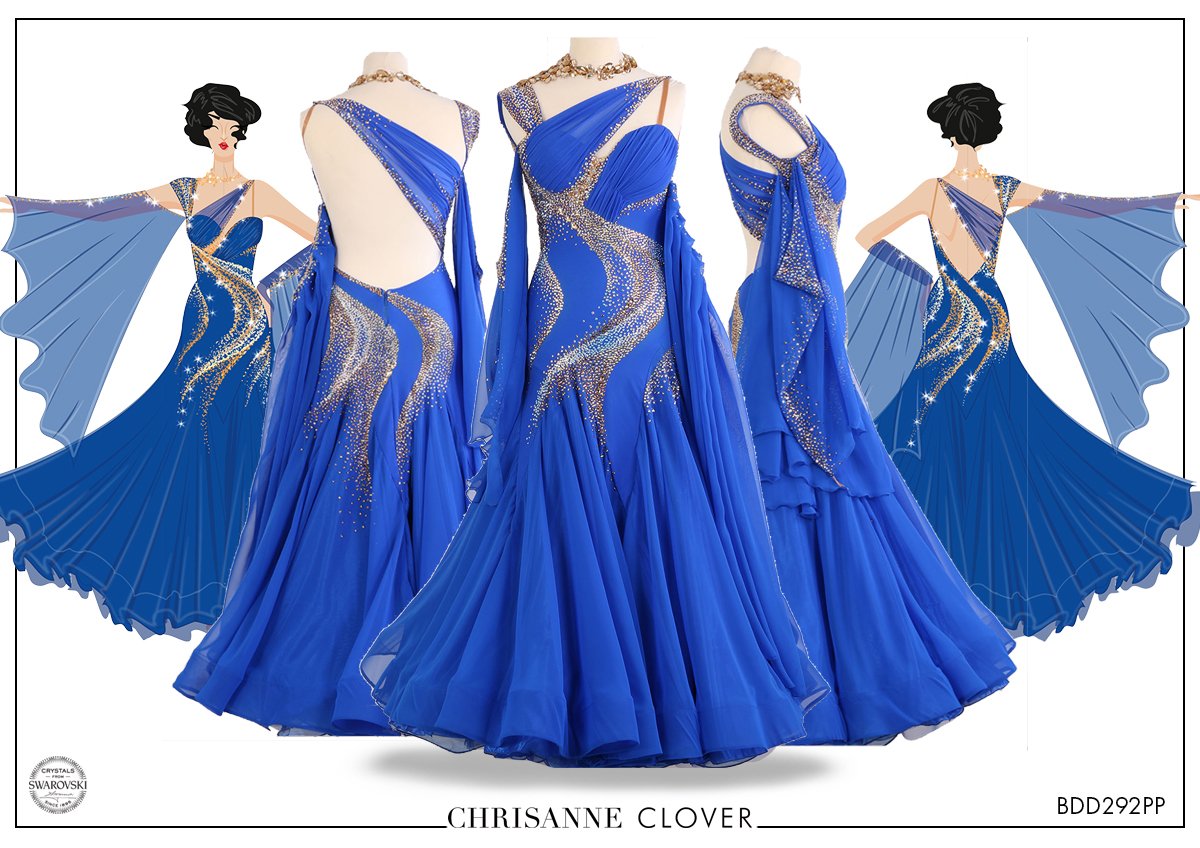 In earlier rounds Izabela wore this striking ruched Cobalt Ballroom dress embellished beautifully in Crystals from Swarovski® including colours Light Colorado Topaz, Golden Shadow and Silk Shimmer.