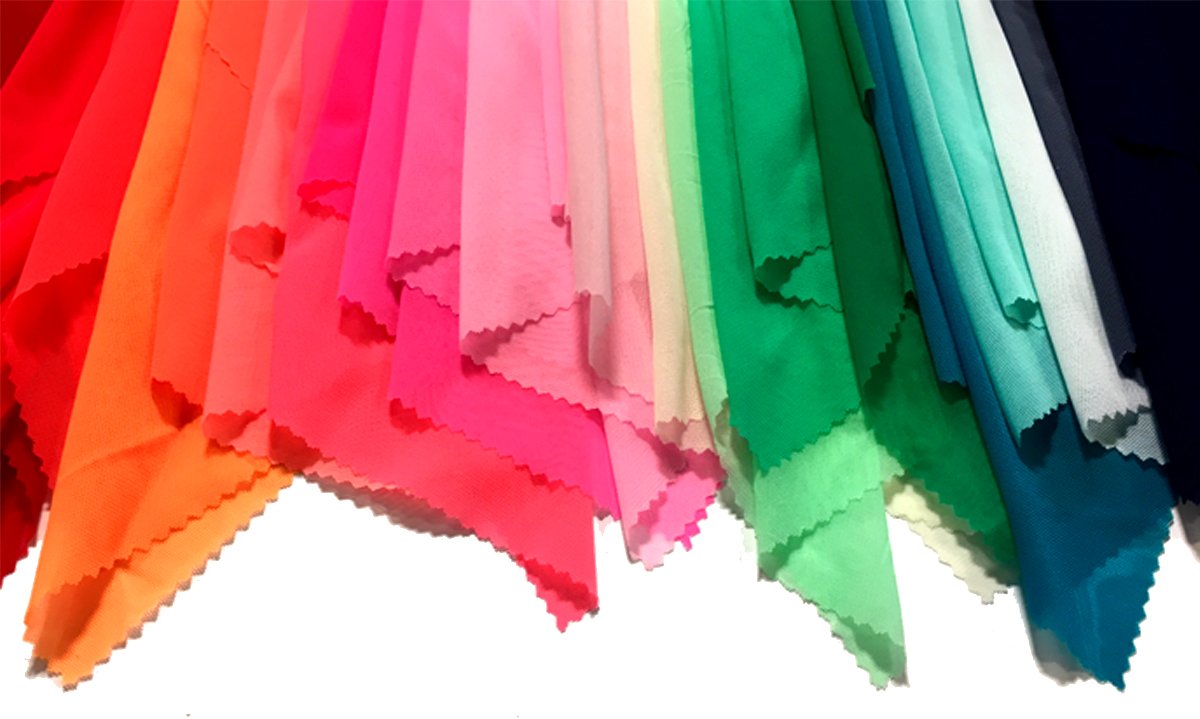 Stretch Net is an essential fabric for every Ballroom and Latin dance wear dressmaker and designer. With over 40 colours to choose from, CHRISANNE CLOVER Stretch Net is perfect for all your performance needs. A high quality fine net with great durability and excellent recovery.
An easy way to add extra coverage without restriction, this multi-purpose stretch fabric is a designer's dream. Ideal for layering and draping to really add depth and texture to any design, meaning your style options are endless.
The fantastic elasticity of this stretch net makes this mesh an amazing fabric to dance in as it does not restrict movement, giving way to the body action required at a high performance level. With its amazing stretch and ventilation, Stretch Net is the perfect fabric for all performance wear such as ice skating, gymnastics and sports wear.
As well as being an essential fabric for our Couture range, Stretch Net is also used plentifully within our LBD Starlight range, teamed with the Starlight fabric collection it is used beautifully for sleeves and top finishes for an exquisite finish…

Stretch Net in Couture…
Stretch Net is an essential fabric used in all of CHRISANNE CLOVER'S finest Couture dancewear. With its fabulous elasticity and sheer finish, Stretch Net is a very versatile and must have fabric for both Ballroom and Latin Dancewear. The colour Nude is the 'designers choice' at CHRISANNE CLOVER as it is fabulous for the use in sleeves and tops embellished in crystals, giving a lustrous shimmer nude effect with the ability to smooth and refine the skin tone.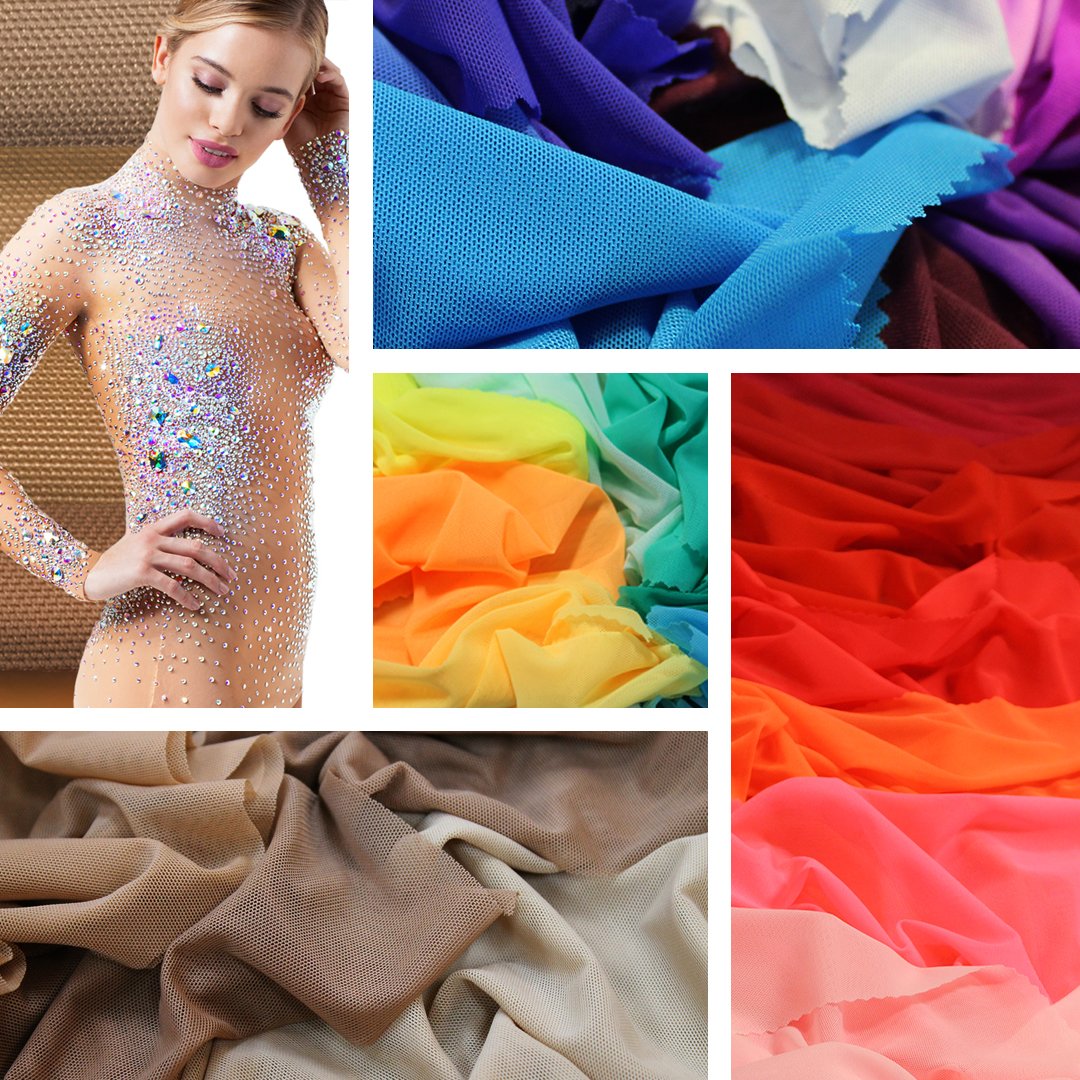 Stretch Net is widely used for the bodices and dresses of CHRISANNE CLOVER Couture Dancewear. With Ballroom Couture in particular, stretch net over a lycra bodice is a great favourite whether they be colour matching fabrics or combining 2 different colours to get a different effect.
Be Inspired by these key looks with our Couture …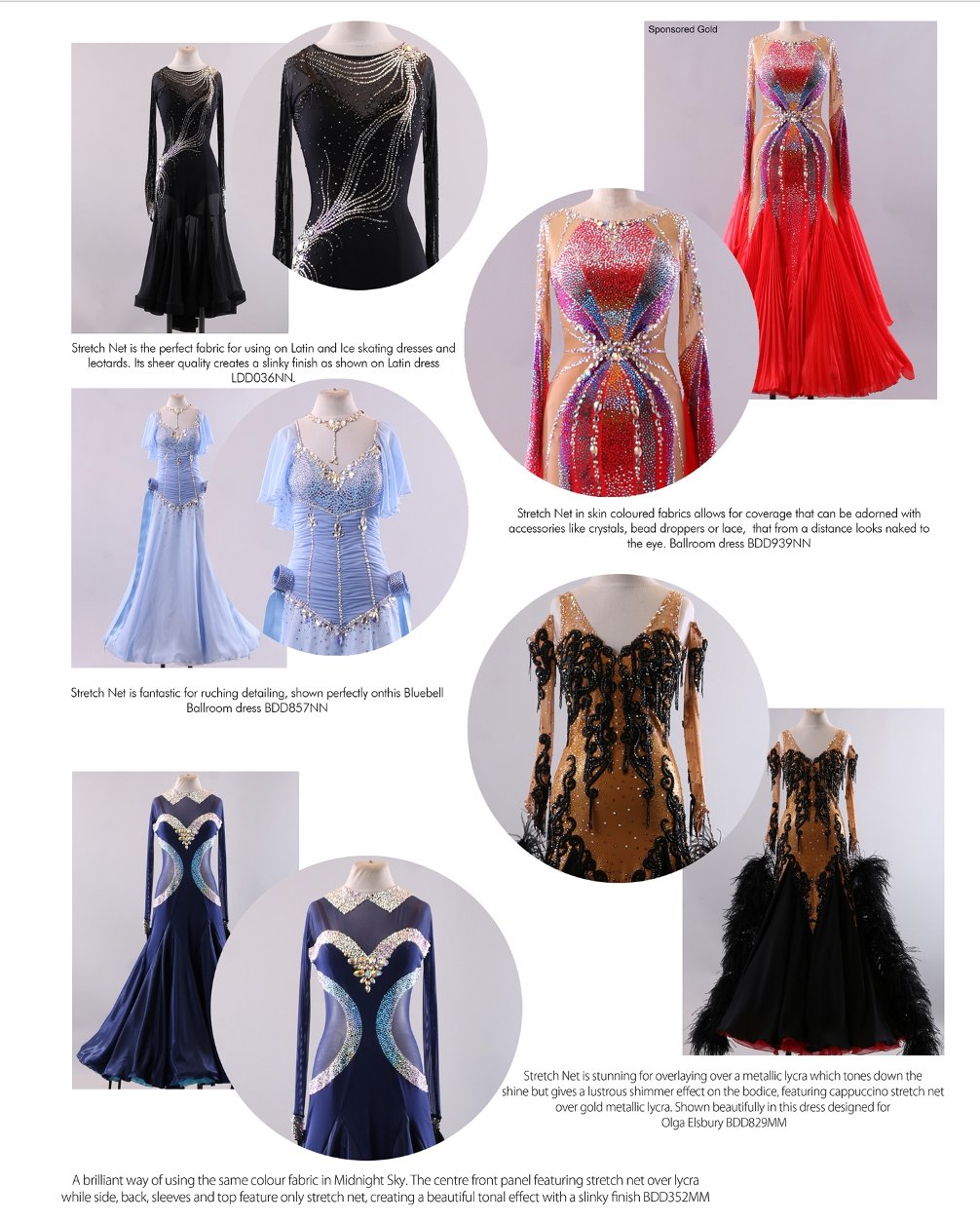 Latin Couture…
Stretch Net is a prominent, in demand fabric to use for Latin Dresses. Its sheer quality makes this a much desired fabric to create a sexy look in Latin wear. Whether it be used for long or short dresses, with splits, drapes or flared, it is the must have fabric to create the aspired looks admired by every dancer. Stretch Net looks beautifully elegant embellished in Crystals, adorned in fringe and decorated with bead droppers.