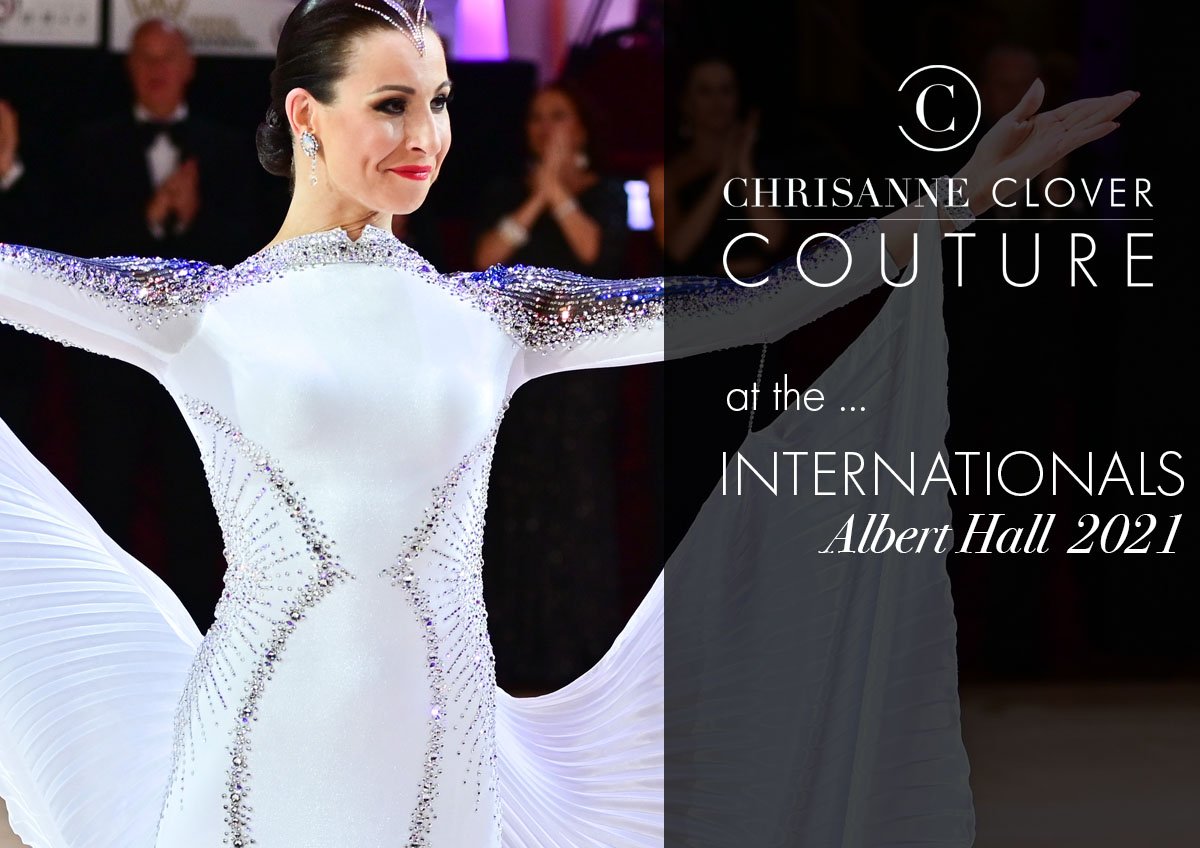 Last week saw the sensational return of the much loved Internationals at the Albert Hall in London and the team at Chrisanne Clover were thrilled to be back spectating at such a prestigious event.

We were all so elated to see our ever-popular Sponsored Gold dancers take their crown once again winning the Professional and Amateur Ballroom after their success at the Blackpool Dance Festival last month.

Take a look at the couture that took centre stage at the lnternationals 2021 ...
Photo credit Tomasz Reindl Photography

A massive congratulations to our Sponsored Gold and Silver dancers for achieving such wonderful results in the Professional Ballroom ...

1st place Domen Krapez and Natascha Karabey (SG)
5th place Stas Portanenko and Nataliya Koliada (SS)
Semi finalists Mark and Olga Elsbury (SG)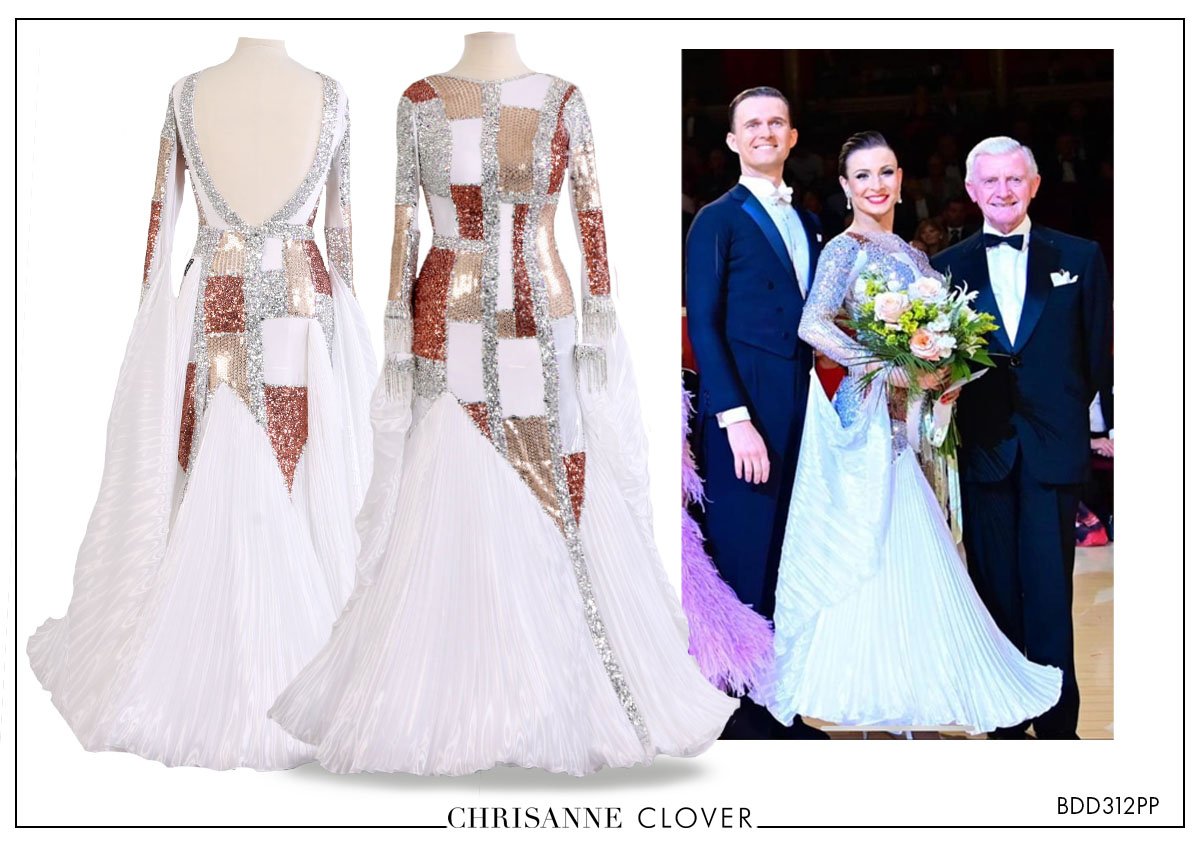 Photo credit Tomasz Reindl Photography

For the final Natasha dazzled on the dancefloor in this striking white sequin Ballroom dress beautifully embellished with Swarovski® crystals, with satin chiffon pleated skirts and floats.

Shop sequinned fabric here >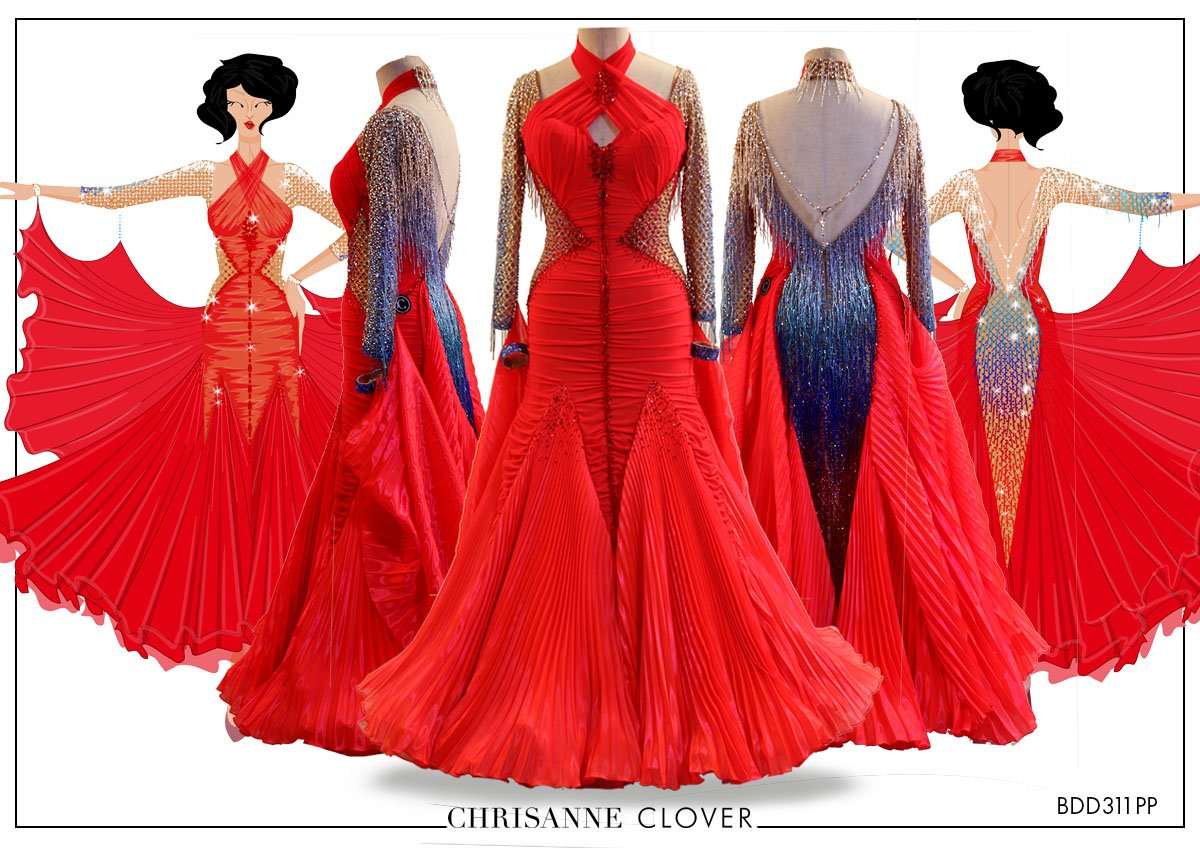 Amateur Ballroom line up Photo credit Tomasz Reindl Photography


Congratulations to our Sponsored Gold and Silver dancers for placing such fantastic results in the Amateur Ballroom...

1st place Kyle Taylor and Izabela Skierska (SG)
4th place Alex Gunnerson and Ekaterina Bond (SS)
5th place Eric Li Cheng and Liis End (SS)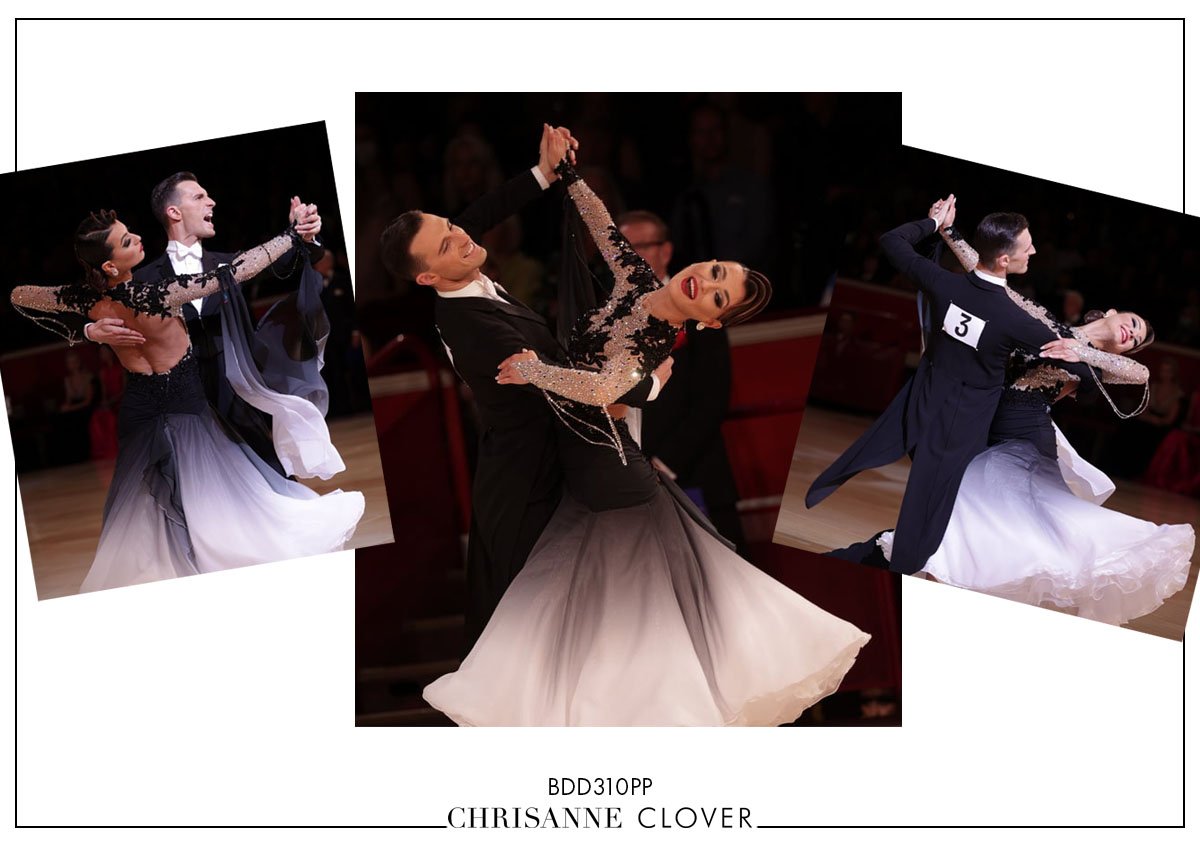 Photo credit Rob Ronda Photography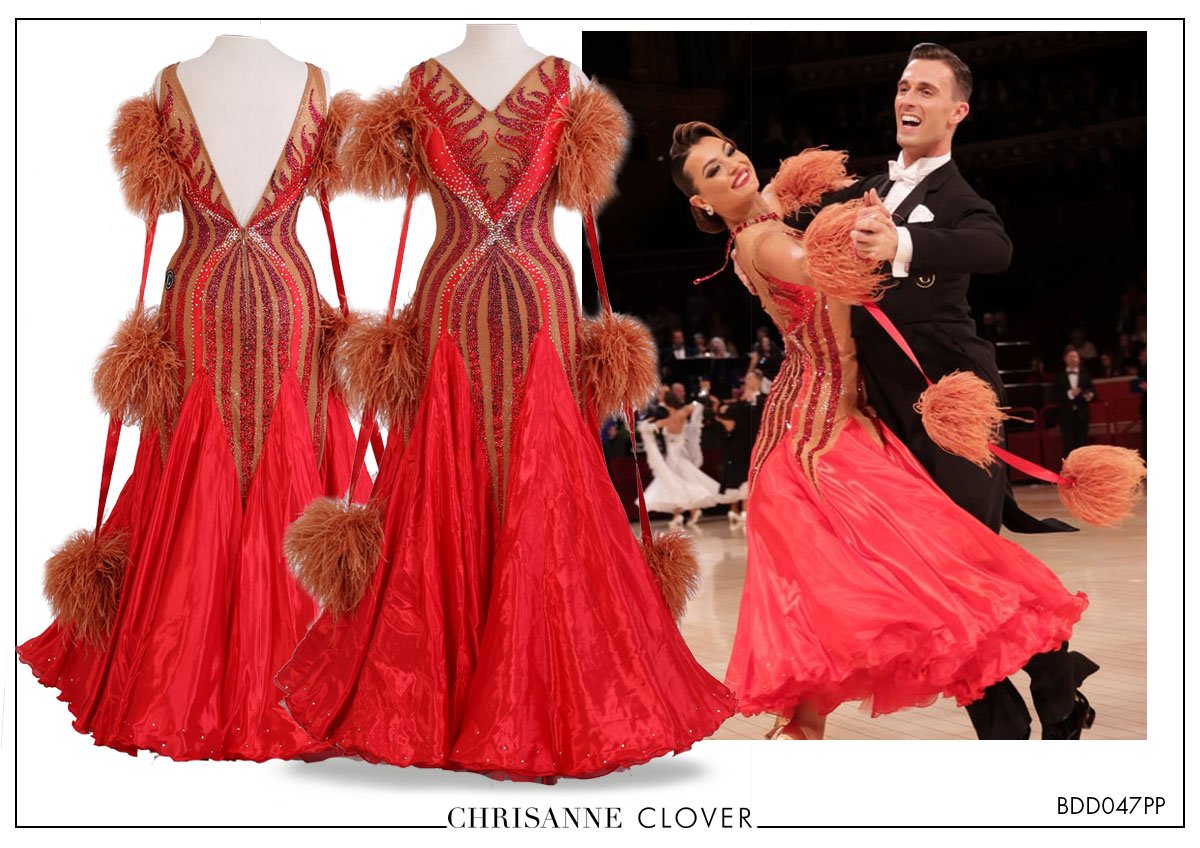 Photo credit Rob Ronda Photography

In earlier rounds Izabela wore this striking Hot Red Ballroom dress with a nude bodice embellished with Swarovski crystals, with cappuccino feather boa floats.

Shop feathers here >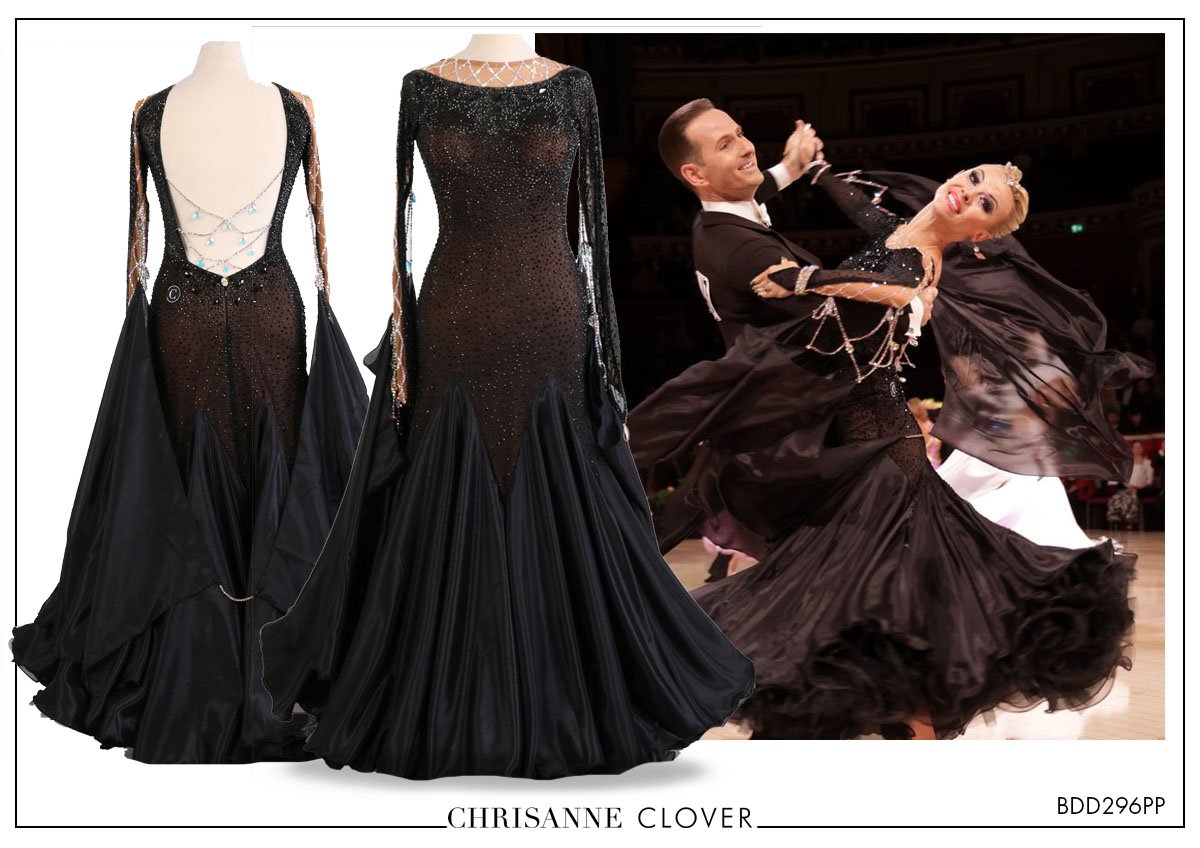 Photo credit Rob Ronda Photography

Reaching the semi-finals of the Professional Ballroom, Olga wore this elegant black Ballroom dress with satin chiffon floats and skirts, embellished with Swarovski crystals.

Shop satin chiffon here >

For more information about the couture featured please contact our helpful couture sales team who can help make your dream dress a reality couture@chrisanne-clover.com